Govt to introduce 1st int'l grant for young innovators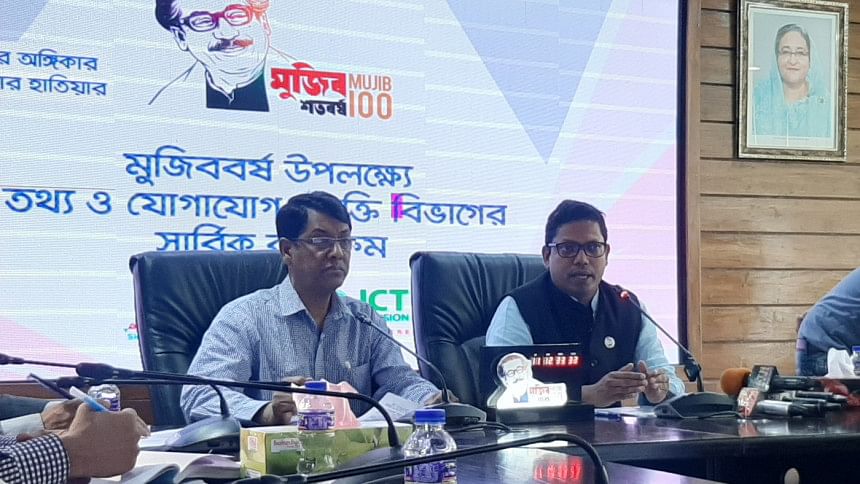 The government is going to introduce its first international grant for young innovators as part of celebrating "Mujib Borsho", said ICT state minister Zunaid Ahmed Palak today.
In a press conference at his office, Palak said the name of the grant will be "Bangabandhu innovation grant."
Any youth across the world can take part to win a grant of Tk 50 lakh to Tk 1 crore which would encourage them to do something for humanity, the ICT Division hopes.
"We want to establish this grant as an international one, through which we can promote different ICT service-related issues like big data, internet of things, artificial intelligence, augmented reality and so on," said Palak.
This will be the first international grant from Bangladesh in the ICT sector, he added.
From April, submissions will be open and the grand finale of the competition will be held in January next year, Palak said.
ICT Division is expecting participants from the neighboring countries as it has signed agreement with companies like Mahindra of India.
"We will get participants from the Silicon Valley, and whether they patent their innovation there or here, Bangladesh will earn respect from the international community," Palak added.
With Bangabandhu Innovation Grant, the ICT division has also taken up a set of programmes to celebrate 'Mujib Borsho'.
The ICT division is targeting to introduce 100 new services which will be helpful to 100 million people of the country.
"We want to eradicate corruption and discrimination from the society using ICT," he added.