Blood donation programme in Canada to mark 'Mujib Borsho'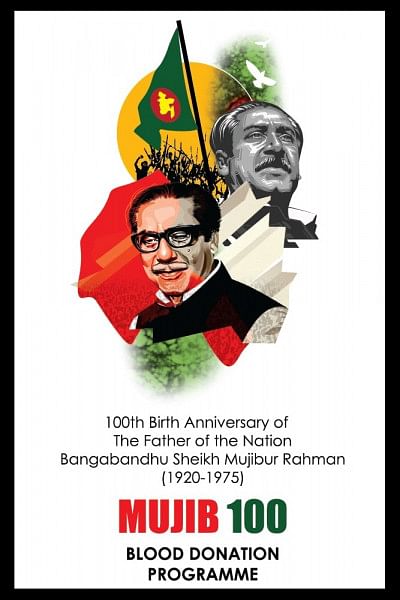 Bangladeshi expatriates in Canada will organise a three-day voluntary blood donation programme from March 17 to mark Mujib Borsho.
The programme will begin at 9:00am on March 17, on the birthday of Bangabandhu Sheikh Mujibur Rahman, at Canadian Blood Services, 2 Bloor St E. Toronto, and will continue till 1:00pm each day, said a press release.
More than a hundred Bangladeshi Canadians have already registered with the programme, to be organised in association with Canadian Blood Services, Project London 1971, Liberation War E-Archives and the Canada Foundation, said Dr Sushital Chowdhury, coordinator of the event.
"Bangabandhu struggled for the rights and for the freedom of the people of Bangladesh and the programme has been arranged to show respect and love for the Father of the Nation," he said.
Those who love Bangabandhu will be involved in this initiative on his birthday, he added.