India plans to issue commemorative stamp on Bangabandhu during Mujib Borsho
Foreign Secretary's Dhaka visit was 'useful', says Ministry of External Affairs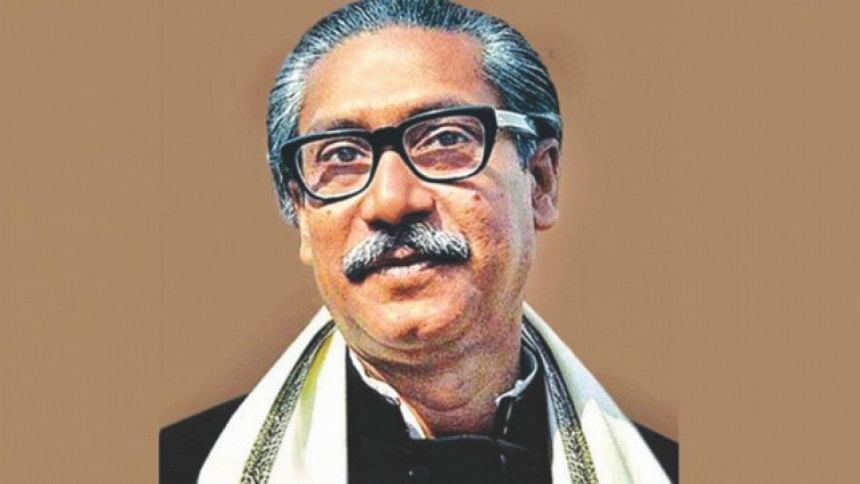 India today said the visit by its Foreign Secretary Harsh Vardhan Shringla was "useful" in discussing specific initiatives in several key areas of mutual interest and also reflected the priority India accords to Bangladesh as part of its neighbourhood first policy.
"The top leadership of the two countries has remained in regular touch which has helped sustain the momentum in our excellent bilateral ties," the Ministry of External Affairs said in a statement put on its website on Shringla's visit to Dhaka last week, reports our New Delhi correspondent.
It said the Foreign Secretary's discussion with Prime Minister Sheikh Hasina on August 18 "centered on the importance of the 100th birth anniversary of Bangabandhu Sheikh Mujibur Rahman in 2020 and the 50 years of the liberation of Bangladesh and the establishment of diplomatic ties between India and Bangladesh in 2021."
India plans to issue a commemorative stamp on Bangabandhu during Mujib Borsho, according to the statement. The two countries also propose to hold joint events on the occasion.
Both sides discussed the Covid-19 situation. India has provided coronavirus related assistance to Bangladesh and has also been organising capacity-building courses for Bangladesh medical personnel.
Both sides agreed to continue their discussions in the area of vaccines and therapeutics, said the statement.