Microsoft to share cyber threat info with BTRC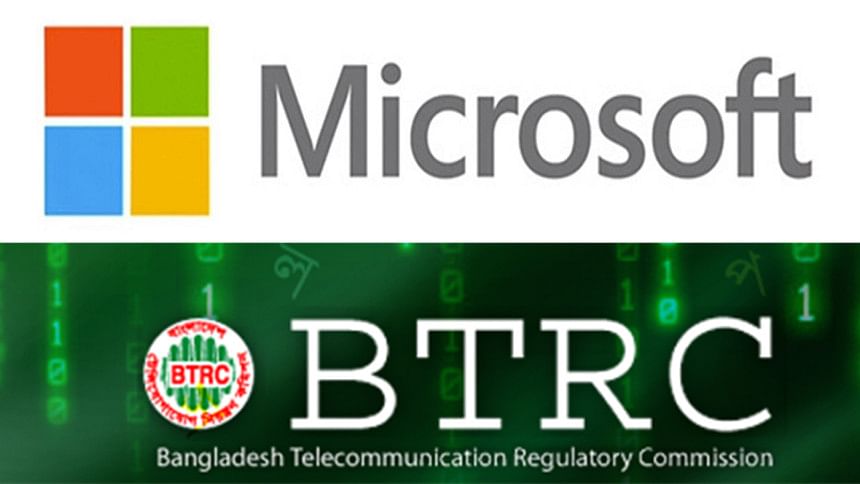 The government will get forecasts about cyber threat from tech giant Microsoft from now on.
Bangladesh Telecommunication Regulatory Commission (BTRC) and Microsoft Corporation will sign a Memorandum of Understanding in this regard tomorrow afternoon, said Tarana Halim, stare minister for the telecommunication.
"It will also be a non-disclosure agreement under which we will get information about probable cyber threats targeted to Bangladeshi establishments," said Tarana.
She also said the government will get the service free of cost under a nonbinding agreement.
Microsoft Corporation has their own establishments of network where they get prior information about cyber threats before it happens, said the state minister.
From the Bangladesh government, BTRC Chairman Dr Shahjahan Mahmood will sign the MoU, she added.
Tarana also said the authority will be able to prevent damage and save money if it gets information about possible attacks.
Earlier, Tarana visited Microsoft Corporation's Singapore office and discussed about taking free services from the world's most reputed company.
The signing ceremony will be held at Tarana's secretariat office tomorrow.