ASP, OC withdrawn after Brahmanbaria violence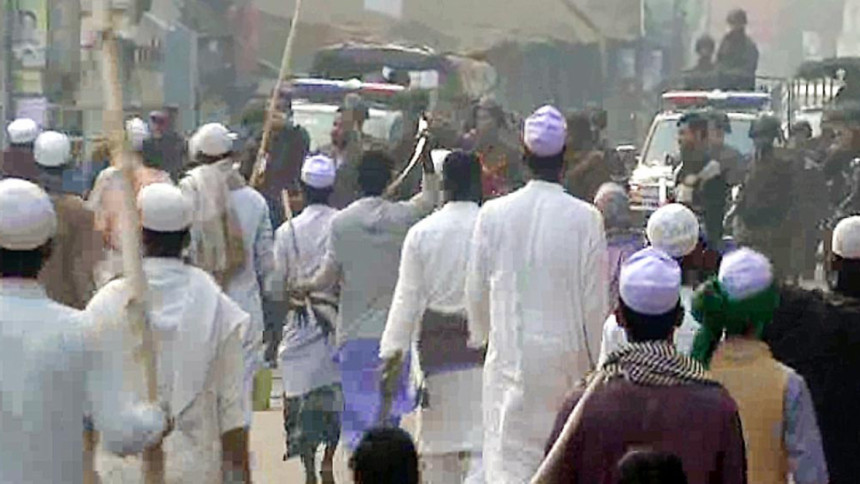 The authorities have withdrawn an assistant superintendent of police and an officer-in-charge from Brahmanbaria following a clash that left a madrasah student dead.
ASP Taposh Ranjan Ghosh and of Brahmanbaria Sadar Police Station OC Akul Chandra Biswas have been withdrawn today, officials at Police Headquarters told The Daily Star.
Earlier in the morning, authorities of Jamia Yunusia Madrasah, where deceased Masudur was a student, called a daylong hartal in the district for tomorrow (Wednesday) protesting the death.
Principle of the madrasah, Mobarakullah, made the announcement this morning, Ali Azam, vice-president of Jamiat Ulama-e-Islam of the district, told The Daily Star.
UNB adds: Madrasah students today blocked rail tracks in Brahmanbaria town, halting train communications of the district with rest of the country after a fellow student, who was wounded during a clash a day ago, died.
The students also vandalised the control room and other establishments of Brahmanbaria railway station as tension was running high.
Rail communications with Sylhet and Chittagong were affected while the students continued to demonstrate, officials said.
A UNB correspondent reported from the scene that the students also clashed with police this afternoon despite heightened security in the town, which has previous records of violence involving the students of local madrasahs.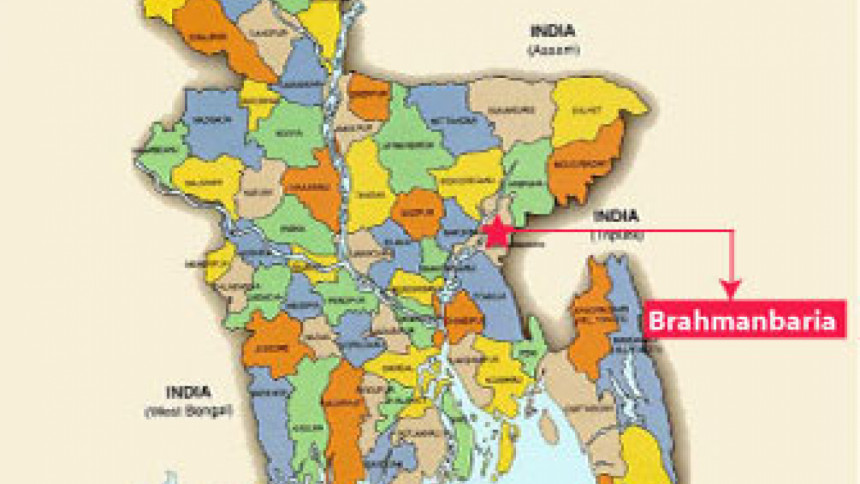 The authorities today deployed dozens of border guards in the town over fear of violence after the student died.
Assistant Superintendent of Police, Taposh Ranjan Ghosh, said four platoons of Border Guard Bangladesh (BGB) were deployed in the municipality area to contain any further violence following Monday's clash.
Police said Masudur Rahman, son of Mawlana Ilias, a resident of Vadugar in Brahmanbaria municipality, succumbed to his injuries in a local hospital this morning.
At least 20 people, including Masudur, were injured in a triangular clash between the madrasah students, local businessmen and activists of Bangladesh Chhatra League over a trifling matter at Zila Parishad Market in TT Road area on Monday evening.
Witnesses said yesterday's clash ensued between local madrasah students and businessmen following an altercation over buying a mobile phone set and later BCL activists took part in the clash and chased the students.