Legal notice seeks judicial probe into Longadu attacks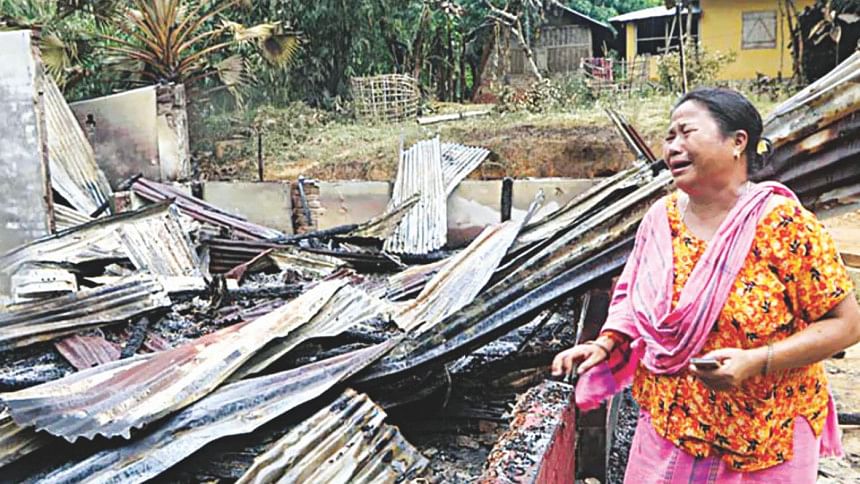 A legal notice has been sent to the government for forming a judicial enquiry committee in three days to ascertain whether there was any negligence of local administration in protecting the people in Longadu upazila of Rangamati during the June 2 arson attacks.

A retired judge of the High Court will head the committee, Nicolas Chakma, a Supreme Court lawyer and a resident of Khagrachhari, said in the legal notice.

In the notice, he also asked the government to find out the extent of damage caused by the arson attacks carried out by Bangalee settlers in three villages of Longadu.

The committee will have to ascertain what action has been taken by the government to rehabilitate the affected people, the legal notice said.
READ MORE: Many houses torched in Rangamati

He said he will file a writ petition against the respondents if they do not form the judicial enquiry committee in three days.


The home secretary, social welfare secretary, women and children affairs secretary, inspector general of police, deputy inspector of general (Chittagong range), superintendent of police in Rangamati, officer-in-charge of Longadu Police Station, Chittagong hill tracts secretary, deputy commissioner of Rangamati, upazila nirbahi officer of Longadu  have been made respondents to the legal notice.

More than 350 houses along with crops, furniture, cloths, money and ornaments have been damaged during the attack, the SC lawyer claimed.

"I think it has happened due to negligence of the local admin of the government. If the admin were active, there wouldn't be any incident like this," he said in the legal notice.