Salahuddin not found in Gaibandha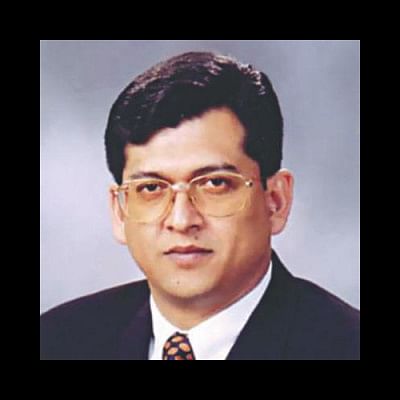 Law enforcement agencies remain in the dark about the whereabouts of BNP leader Salahuddin Ahmed who was claimed to have been arrested by plainclothes police from a residence of Uttara in Dhaka on March 10.
Following information, police launched a massive search at different parts of Fulchhari upazila including the bank of Jamuna River in Gaibandha last night but did not get any trace of Salahuddin.
Police equipped with a medical team continued the search till 12:30am but failed to ensure the location of the BNP leader, our Gaibandha correspondent reports quoting Mosiur Rahman, officer-in-charge of Fulchhari Police Station.
There was a rumor among the people in the area in this regard, Mostafizur Rahman, Fulchhari Upazila Nirbahi Officer told The Daily Star.
According to Salahuddin's family, some plainclothes men showing identity cards of the Detective Branch of Police picked him up from an Uttara residence in the capital on March 10 night.
Inspector General of Police AKM Shahidul Hoque on March 13 claimed that none of the law enforcement agencies had arrested Salahuddin.
On the same day, BNP Chairperson Khaleda Zia alleged that law enforcers picked up Salahuddin but they have been denying the fact.
She also warned of bad consequences if Salahuddin was not returned back to his family immediately.