Khilgaon OC jailed for torturing DU student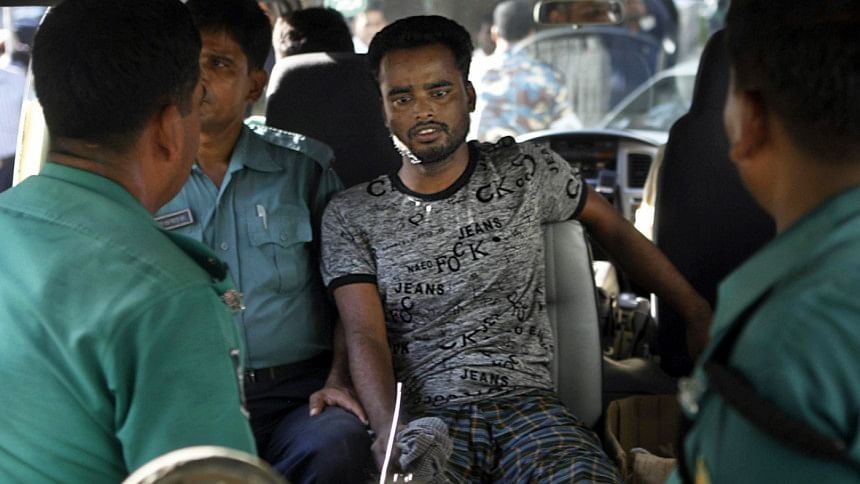 A Dhaka court today sentenced Helal Uddin, a former officer-in-charge of Khilgaon Police Station, to three years' imprisonment for torturing Dhaka University student Abdul Kadar and implicating him in three false cases three years back.
The former police officer was convicted in absentia of torturing the biochemistry and molecular biology student.
Additional Chief Metropolitan Magistrate Alamgir Kabir Raj also fined the convict Tk 10,000, in default of which he will suffer three months more in jail.
The punishment of the fugitive will be effective from the day of his arrest or surrender.
Kadar was detained on charges of robbery when he was returning to his dormitory around 1:30am on July 16, 2011.
He was arrested even after he showed police his identity card, he said, adding that they even stabbed him in the left calf with a cleaver.
Police filed three separate cases against Kadar to implicate him falsely. But following media outcry, the High Court on July 28 that year ordered the inspector general of police to probe the incident.
Three officials of Khilgaon Police Station, including the officer-in-charge, were suspended and Kadar was released on bail on August 3.
Kadar was acquitted of all charges in 2012. He on January 23, 2012, sued officer-in-charge Helal Uddin for torturing him and filing false cases against him.