Need more judges for judiciary to work: Suranjit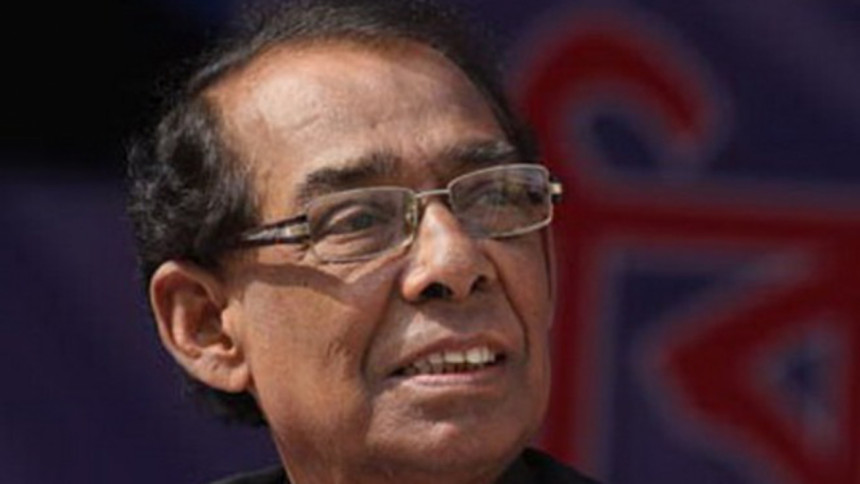 "The government should appoint more judges to dispose of the huge backlog of the over 30 lakh pending cases across the country otherwise, the justice system is bound to collapse," Suranjit Sengupta, said today.
 "There are only 1565 judges in the country. This is against an average of one judge per 1.52 lakh people," Suranjit, who is the chairman of the parliamentary standing committee on law, justice and parliamentary affairs, said.
It is impossible to dispose of the backlog of thousands of cases with the existing number of judges," Suranjit told reporters after a meeting of the parliamentary Standing committee on Law Affairs held at the Parliament Complex.
Suranjit, a senior leader of the ruling Awami League, said law, justice and parliamentary standing committee will sit with the leaders of bars including the Supreme Court on August 13 to discuss the issue.
Only recruiting in police and Rapid Action Battalion will make no sense if the numbers of judges are not increased, the senior parliamentarian said.
Police and Rab detain criminals and produce them before the court for trial but the trial proceedings are delayed due to the shortage of judges, he noted.
"Therefore the country's law and order situation becomes fragile," he added.
The committee also recommended that the law affairs minister should take immediate steps to resolve the issues, Suranjit said.
Law Minister Anisul Haque was also present at the meeting.