48 militants among 2,132 held in spl crackdown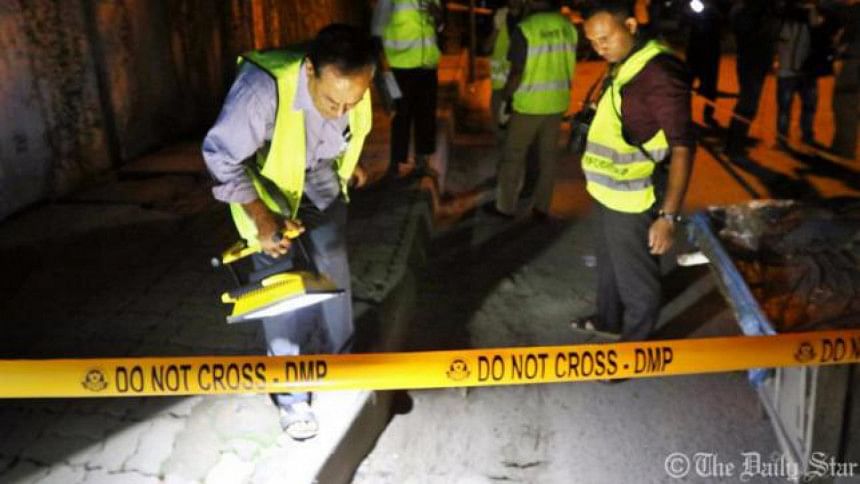 Police have detained 2,132 people including 48 militants throughout the country as part of their week-long special crackdown on militants.
The arrests were made by the law enforcers in the 24 hours till 6:00am today.
Among the militants, 47 are members of banned militant outfit Jama'atul Mujahideen Bangladesh (JMB) while one belongs to Ansarullah Bangla Team (ABT), according to sources of the police headquarters.
Total 1,494 detainees are wanted in different cases, 391 are accused in drug-related cases, 41 in arms cases and 156 in other criminals cases.  
The crackdown came after police headquarters at a meeting on Thursday decided to launch the special crackdown in the wake of a string of targeted killings recently, especially the gruesome murder of SP Babul Akter's wife Mahmuda Khanam Mitu.
READ MORE: 37 militant suspects among 3,192 held
Earlier, police in the first 24 hours arrested as many as 3,192 persons, including 37 suspected militants, from different parts of the country.
Meanwhile, our Satkhira correspondent reports, the law enforcers picked up 48 wanted in different criminal cases filed with various upazilas of the district, Kamal Hossain, a sub-inspector of the office of Satkhira Superintendent of police, told our district correspondent.
In Kushtia, an alleged JMB man, who was identified as Abu Taleb, 33, was detained from Rangmohol village in Gangni upazila in Meherpur, our Kushtia correspondent reports.
He was an accused in a case filed under Explosive Substances Act, Hamidul Alam, superintendent of Meherpur police said adding that Abu Taleb is wanted in a number of cases including a murder case.