I don't want justice either: Banya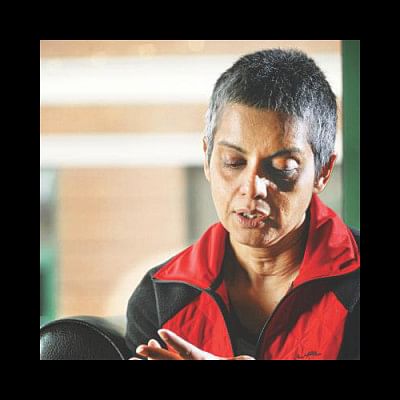 Like the father of publisher Faisal Arefin Dipan, slain blogger Avijit Roy's wife Rafida Ahmed Banya does not seek justice for the murders of the bloggers and publishers.
"I surely know that the wives of Tutul and Dipan, sister of Ananta, and friends of Rajib, Babu and Niloy do not want justice too," Banya, also a blogger of Muktamona, wrote in her blog out of frustration today, a day after the synchronised attacks on publishers of slain secularist writer-blogger Avijit.
Unknown assailants hacked Faisal Arefin Dipan of Jagriti Prokashani to death and critically injured Shuddhoswar's Ahmedur Rashid Tutul and bloggers Tareq and Ranadipam.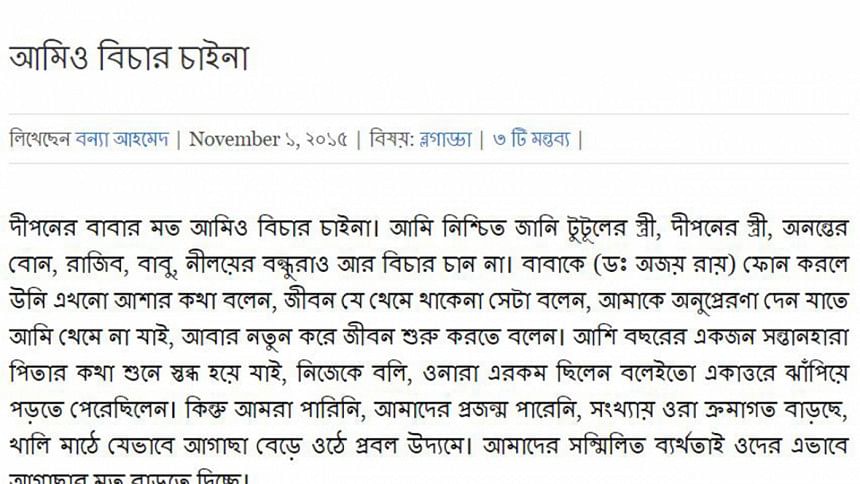 Here is the full write up of Banya's blog
Earlier on February 26, unidentified assailants hacked writer and blogger Avijit Roy to death and badly wounded his wife Banya on Dhaka University campus after the couple came out of the Ekushey Boi Mela.
READ: Freethinking Mauled Once Again
ALSO READ: Lax probe led to latest attacks
Even after eight months of the brutal killing, investigators are yet to submit a charge sheet in the Avijit murder case.