HC verdict on CHT regional council: SC adjourns appeal hearing till Jan 23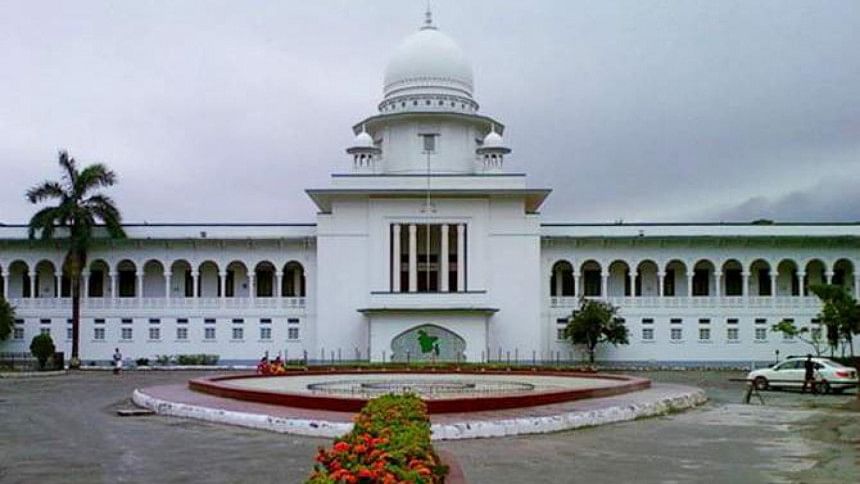 The Supreme Court today adjourned till January 23 the hearing on the appeals filed against the 2010 High Court verdict that declared the Chittagong Hill Tracts (CHT) Regional Council illegal and unconstitutional.
Following two separate writ petitions, the HC in April 2010 had delivered the verdict observing that the unitary character of the state, which is the basic feature of the constitution, had been hampered due to formation of the CHT regional council.
The council can now run since the HC verdict has been halted following a stay order from the SC.
The five-member bench of the Appellate Division headed by Justice Md Abdul Wahhab Miah, who is performing functions of the chief justice, was scheduled to hearing the appeals filed by the government and the CHT regional council today.
The apex court bench passed the adjournment order following a time prayer moved by Advocate AJ Mohammad Ali, the lawyer for a writ petitioner, for taking preparation to place arguments on this issue.
The SC's earlier stay order on the HC verdict will continue until disposal of the appeals, Additional Attorney General Murad Reza told The Daily Star today. 
The CHT regional council has been functioning under the leadership of Santu Larma since its formation in 1999 following the signing of the historic CHT Peace Accord 1997.
Following two separate writ petitions filed by Bangalee settler M Badiuzzaman and the SC's pro-Jamaat-e-Islami lawyer Tajul Islam on April 13, 2010, the HC declared the CHT Regional Council Act 1998 illegal and unconstitutional.
The Appellate Division on March 3, 2011 upheld the chamber judge's stay order and allowed the government and Santu Larma to move separate appeals before it against the HC verdict.
Later on, the government and the CHT Regional Council filed two separate appeals with the SC challenging the HC verdict, saying that the CHT regional council is a statutory authority to facilitate the functions of three hill district councils and was formed in line with the constitution.
The provisions of the CHT Regional Council Act 1998, which have been declared unconstitutional by the HC, are actually protected by the constitution, as it provides for affirmative action in favour of a backward section of the population, they said in the appeals.