SC reinstates admission of 88 IU students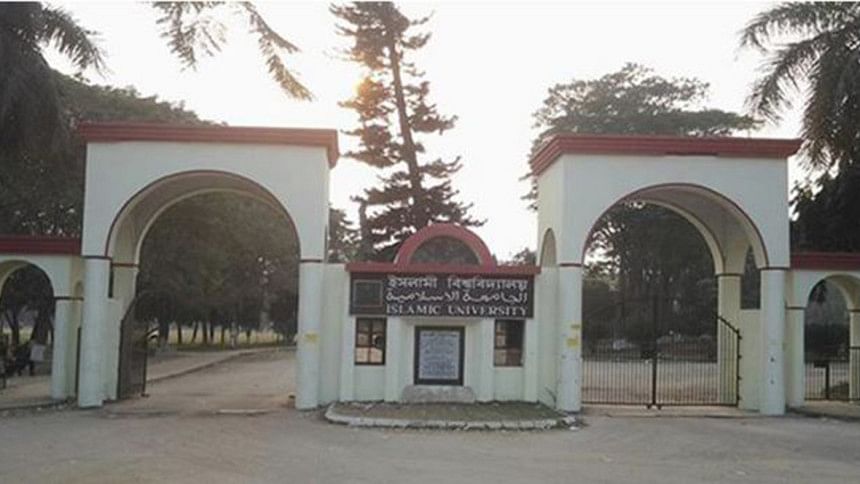 The Supreme Court today upheld a High Court verdict that directed the authorities concerned of Kushtia Islamic University to reinstate the admissions of 88 students of mathematics and statistics under 2016-2017 academic years.
A five-member bench of the Appellate Division of the SC headed by Justice Md Abdul Wahhab Miah, who is carrying out responsibilities of the chief justice, dismissed an appeal filed by Kushtia Islamic University challenging the HC verdict.
Barrister Ruhul Quddus Kazal, a lawyer for 88 students, said that his clients can run their academic functions following the apex court order.
The lawyer said in a statement that the syndicate of Kushtia Islamic University on March 6 this year at a meeting cancelled the admission of 100 students on charge of leakage of question paper of the admission test held on December 7 last year.
Eighty eight of the 100 students filed a writ petition with the HC challenging the syndicate's decision to cancel their admission.
Following the writ petition, the HC on April 17 this year scrapped the syndicate's decision and ordered the authorities concerned to reinstate the admission of 88 students, Barrister Ruhul said, adding that Kushtia Islamic University then filed an appeal with the Appellate Division challenging the HC verdict.
Attorney General Mahbubey Alam appeared for Kushtia Islamic University.