Govt planning to launch 2nd satellite
Says planning minister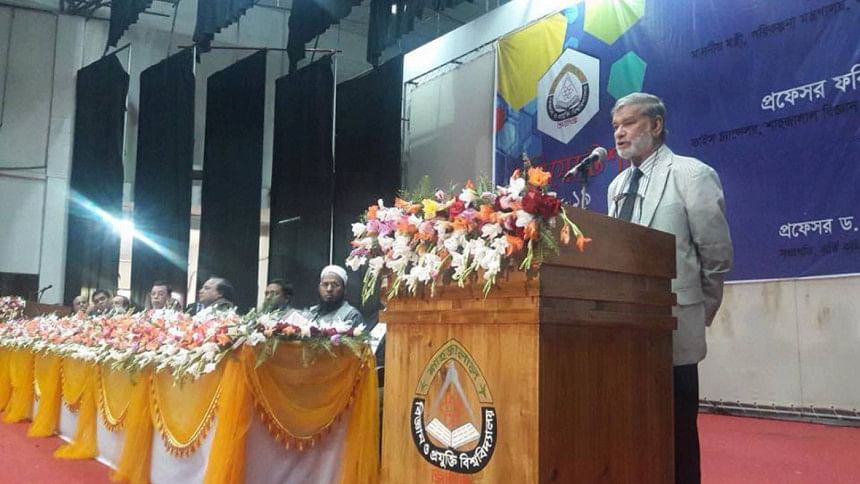 Planning Minister MA Mannan yesterday said that the government has plans to launch a second satellite and build a new bridge over Jamuna river.
The minister made the remark while speaking as the chief guest at the freshmen's orientation programme of Shahjalal University of Science and Technology (Sust).
"All district roads will be upgraded to four lanes eventually. After the tunnel under Karnaphuli river, we're planning a new tunnel under Jamuna," the planning minister said.
MA Mannan said, "We have plans to build more universities, technology universities and medical colleges".
"It is our prime duty to create facilities for you. We will be creating financial resources and institutions for you, but embracing knowledge and science is your duty," the planning minister said.
Sust Vice Chancellor Prof Farid Uddin Ahmed, Treasurer Prof Elias Uddin Biswas, teachers and officials were present at the programme.