Farmers to get Tk 80cr incentive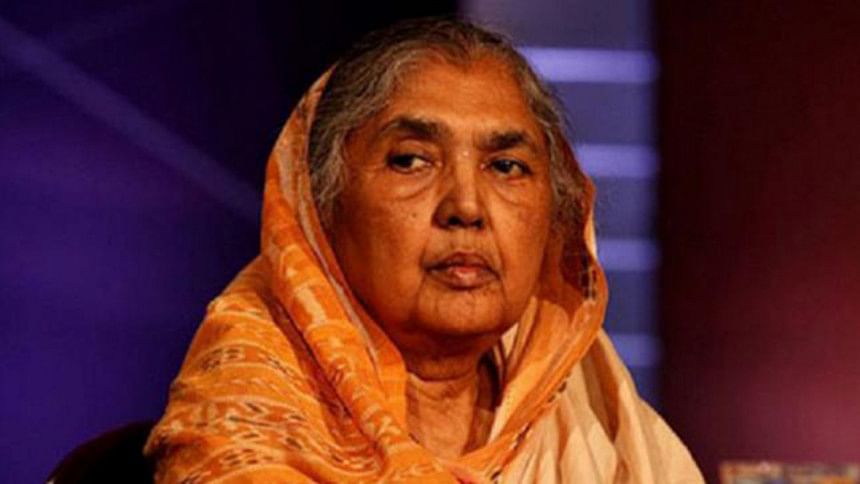 The government will give seed and chemical fertiliser worth nearly Tk 80 crore free to the country's small and marginal farmers under an agricultural incentive programme.
Agriculture Minister Begum Matia Chowdhury formally disclosed this while addressing a press briefing at the ministry's conference room yesterday.
Under the programme, she said, a total of 6,90,970 marginal farmers would get free seed and fertiliser for cultivating 11 types of crops on a bigha of land each during winter and summer seasons.
"The government is providing the incentive from the annual budget allocated for the agriculture ministry…it will not require additional fund from the exchequer," Matia said.
The crops include wheat, maize, mustard, peanuts, felon, grass pea (khesari dal), BT Brinjal, boro paddy, Mung dal and sesame (Til).
The main objective of the incentive programme is to enhance production of cereals by increasing crop cultivation area and per unit production.
The incentive would be given to 65,007 famers for wheat cultivation; 2,21,500 farmers for maize; 2,10,002 farmers for mustard; 10,001 for cultivating peanuts; 18,000 farmers for til; 48,400 farmers for summer season mung; 24,300 for winter season mung; 13,600 farmers for cultivating grass pea; 5,400 farmers for felon cultivation; 2,070 for BT Brinjal cultivation; and 71,700 farmers for boro paddy cultivation.