Matia slams Muhith for proposed savings rate cut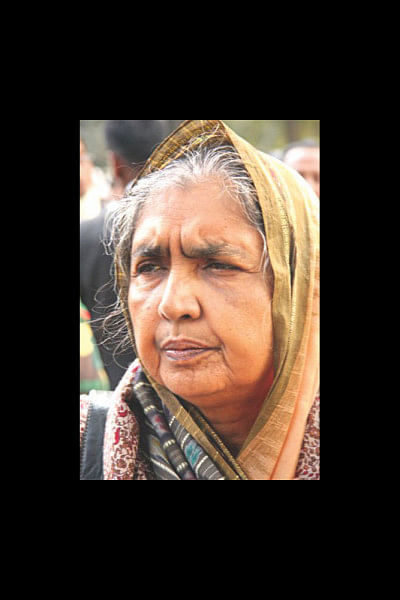 Agriculture Minister Matia Chowdhury sharply criticised Finance Minister AMA Muhith today in the parliament for his budget proposal to cut interest rate on savings certificates.
Taking part in the discussion on the proposed budget for 2016-17, Matia asked the finance minister to introduce allowance for elderly people among the dependents, if he wants to curtail the interest rate on savings certificates.
"There are millions of people including widowers, retirees, lower and middle class people who do not get any assistance from the government but depend more on the income from savings certificates. The government therefore cannot discourage selling of savings certificates."
Those who buy savings certificates maintain the status of not begging to others in the society, Matia said.
Lambasting the finance minister, Matia said the government is considering about lowering the rate of savings certificates but is not thinking about how the millions of people, who are dependent on the income from this saving tool, will manage their living.
"Won't we push millions of middle-class people towards helplessness with this move?" she questioned with a note of anger.
Matia also refuted the allegation that the lending rate in commercial banks is high due to the high rate of interest on savings certificates.
Coming down on the finance minister, the agricultural minister said there is discrimination between public servants and common people in the case of interest rate on savings certificates.
"In case of savings certificates, there're two types of interest rates. The government employees will get higher interest rate, but the common people will get lower interest rate. This discrimination should not exist," Matia said.
Talking about the recent secret killings, Matia said BNP-Jamaat joined hands with Israel, the enemy of the Muslim world, and are conspiring to topple the government. Their target is to brand Bangladesh as a terrorist and failed state, she added.
The agriculture minister alleged that powerful countries are behind the secret killings and are conspiring to dislodge the government.
Not naming any particular country, she said, "Once they had nurtured Laden, but they later killed him and dumped his body in the sea. The same force joined hands with local conspirators to resort to militant activities and indulge in the country's secret killings."