'Initiative underway to reduce border killing at zero level'
Govt creates 78,536 posts in police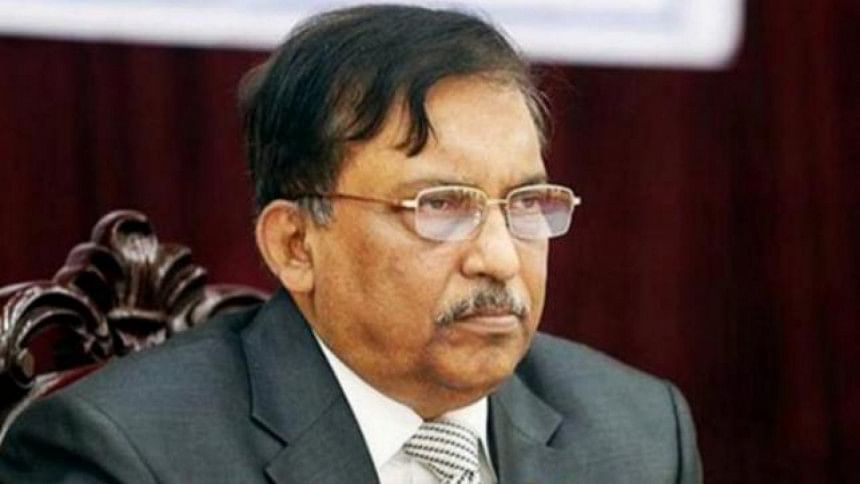 Home Minister Asaduzzaman Khan today said the border killing has significantly reduced and overall initiative is underway to bring it down at zero level.
"Border killing has significantly reduced comparing the past and overall initiative is underway to reduce border killing at zero level," said the minister while responding to a query placed by treasury bench lawmaker M Mamunur Rashid Kiron of Noakhali-3 at the house.
Flag meeting between the Border Guard Bangladesh (BGB) and Indian Border Security Force (BSF) is being taken place regularly on killing, injury and detention of Bangladeshi citizens, he said, adding that the meeting also discusses various problems and take initiative to resolve the problem.
Side by side, initiative is being taken at government and diplomatic level between the two countries, said the minister.
Recently, BGB has taken various initiatives between the people living at the border areas and the border security forces of both the countries for building confidence, he added.
In addition to this, Khan told the house that BGB units are carrying out surveillance of the border area within 150 yards during night. The risky zone are being kept round the clock surveillance by the BGB and BSF under co-ordinated patrol programme.
128 new border sentry posts have been building in the border area, said the minister, saying that "511 kilometres sensitive area has been identified for installing surveillance system."
Even coordinated patrol programme is underway by the BGB and BSF during the night, the minister added.
Govt creates 78,536 posts in police
The government in its previous and present tenure has created 78,536 posts for police force aimed at ensuring security of the people along with modernising and strengthening of the force.
"We have undertaken various initiatives and programmes for police department as part of its further modernisation and strengthening," the home minister said this, while replying to a tabled question from opposition bench member Begum Hazera Khatun in the parliament.
He said the government has created 33,102 posts in police department during its previous regime, while 45,434 posts during the present tenure.
"To this end, the ratio between police and people is being reduced. In future the government would consider the issue of manpower increase in the police department," Asaduzzaman Khan told the House.