Dharla above danger level in Kurigram again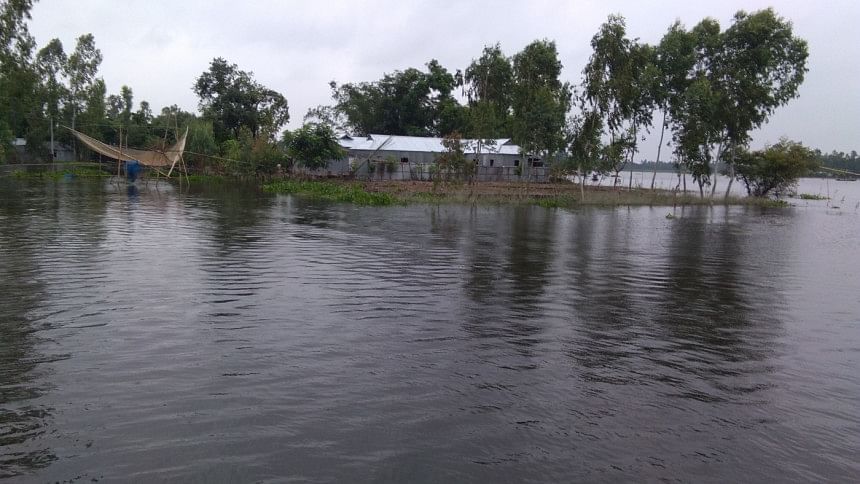 -- People go back to flood shelters
-- 18cm above danger level
-- Water level rising since morning
--  Brahmaputra, Dudhkumar and Teesta rivers flowing under danger levels
Local people are rushing back to flood shelters as the Dharla river is flowing above danger level causing flood once again in Sadar upazila of Kurigram.
The water has been flowing 18 centimetres above its danger level at Dharla Bridge Point till filing this report around 12:00noon, our Kurigram correspondent reports quoting an official of Bangladesh Water Development Board (WDB).
Some flood affected people started to go back to the flood shelter centres due to the rising of the Dharla river water today.
Fazlur Rahman, 50, a bus helper of Madhya Kumarpur village in Kurigram Sadar upazila, told our correspondent, "I along with my family members returned to our home yesterday following decrease of floodwater. But we have to come back again to my previous shelter at Pateswari Bazar today".
Yesterday The water level was 15cm under its danger level at the point around 6:00pm.
On the other hand, water of the Brahmaputra, Dudhkumar and Teesta rivers are flowing under their danger level at different points in Chilmari upazila of the district, the WDB source said.