Flood victims suffering for lack of sufficient relief: Fakhrul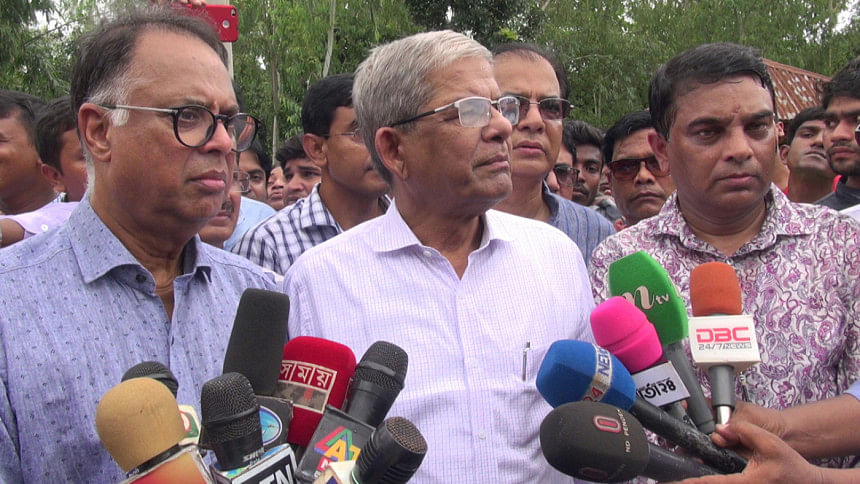 The victims of ongoing flood across the country are immensely suffering from shortage of food as the ruling Awami League-led government has failed to provide sufficient relief materials, BNP Secretary General Mirza Fakhrul Islam alleged today.
The BNP leader came up with the remark this noon while distributing relief materials to the flood victims at Parulia village in the Teesta shoal in Hatibandha upazila of Lalmonirhat, reports our local correspondent.  
"AL never think for the countrymen, but BNP's politics is for the nation and its people," Fakhrul said.
"We are yet to get our fair deal of Teesta issue, and Teesta is the matter of sorrow for the people living in the river's shoal areas," he said. 
"Teesta water inundates the shoal areas during monsoon but the people in the area don't get water during dry season for irrigation when it is essential," Fakhrul also said.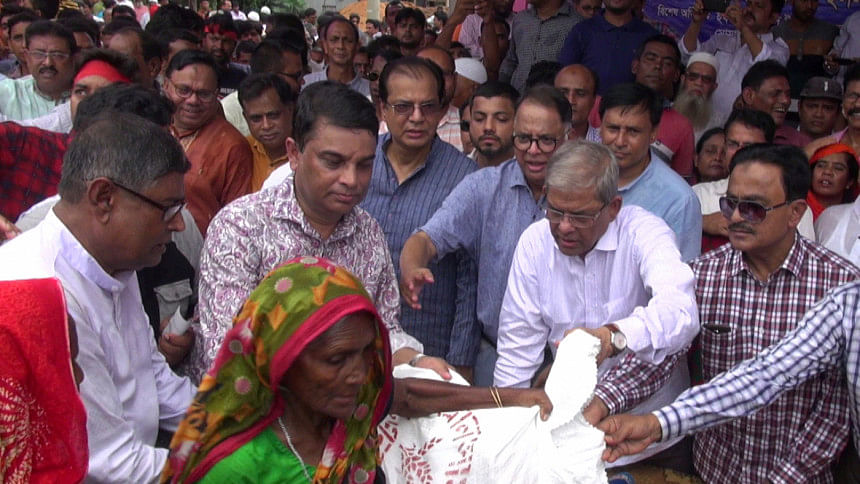 "We need to unite the people across the country against this illegal govt," he added.
BNP today distributed relief materials among two thousand flood victims in the Teesta shoal areas of Parulia village under Hatibandha upazila and Gobordhan village under Aditmari upazila.
Each family was given a packet of relief materials including 8kg rice, 5kg potatoes, 2kg lentils, 2kg salt, one litre of cooking oil, 500g sugar, one kg chira (flattened rice), three packets of biscuit and three packets of oral saline.
During the relief distribution, BNP's Parmanent Committee member and relief coordinator Iqbal Hasan Mahmud Tuku, Joint Secretary Alal Hossain, Rangpur Divisional Organising Secretary and Lalmonirhat District BNP President Asadul Habib Dulu, and Executive Committee member Hasan Rajib Prodhan were present among other central leaders and members.