Ferry services on Paturia-Daulatdia route resume after 6 hrs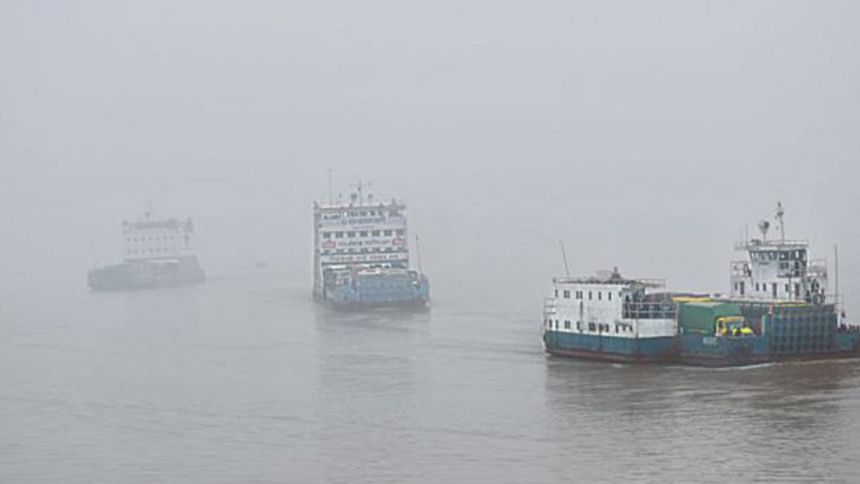 Ferry services on Paturia-Daulatdia route in the Padma River resumed after six and half an hours of disruption caused by dense fog in Manikganj early today.
Assistant General Manager of Bangladesh Inland Water Transport Corporation (BIWTC) at Aricha, Nasir Mohammad Chowdhury said the ferry services were disrupted from 2:30am to 9:00am due to poor visibility caused by thick fog.
Fourteen ferries at both Paturia and Daulatdia ghats remained stranded while over six hundreds vehicles, including passenger buses, were waiting at both the ghats to cross the river, he added.
Besides, two ferries got stuck in the middle of the river.
Later, ferry services resumed around 9:00 am as fog disappeared.