Ferry service on Paturia-Daulatdia route resumes after 9 hours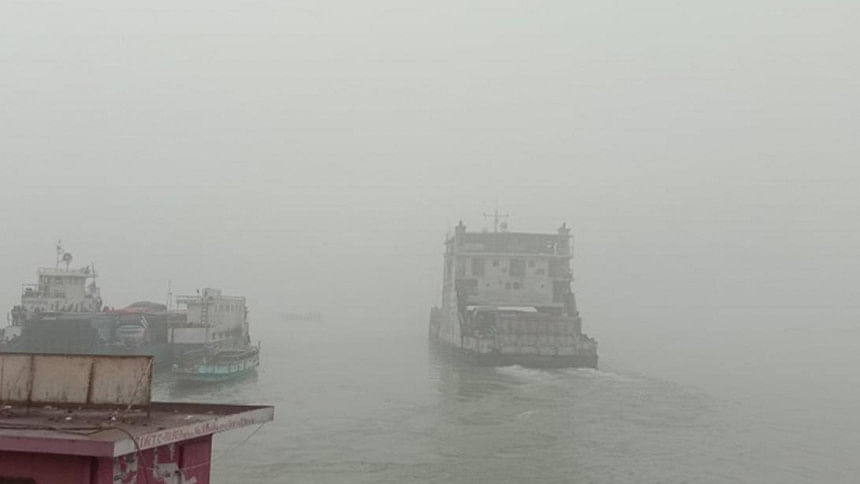 Ferry services on the key Paturia-Daulatdia route resumed nine hours after suspension due to dense fog.
The ferry service resumed around 9:00am when fog started to clear, said Khandker Tanvir Hossain, Assistant General Manager (commercial) of Bangladesh Inland Water Transport Corporation's Paturia terminal.
After suspension of the service, hundreds of passenger and goods carrying vehicles waited on both sides to cross the river, sources at the BIWTC said.
Movement of ferries was halted at 12:00am today as visibility fell drastically due to dense fog, said Manager (commercial) of BIWTC, Patuaria terminal Abdus Salam, and Manager of Daulatdia terminal Abu Abdullah Rony.
Four ferries also were anchored in the middle of the river due to the dense fog, our Manikganj correspondent reported quoting the officials.