Paturia-Daulatdia water vessel services suspended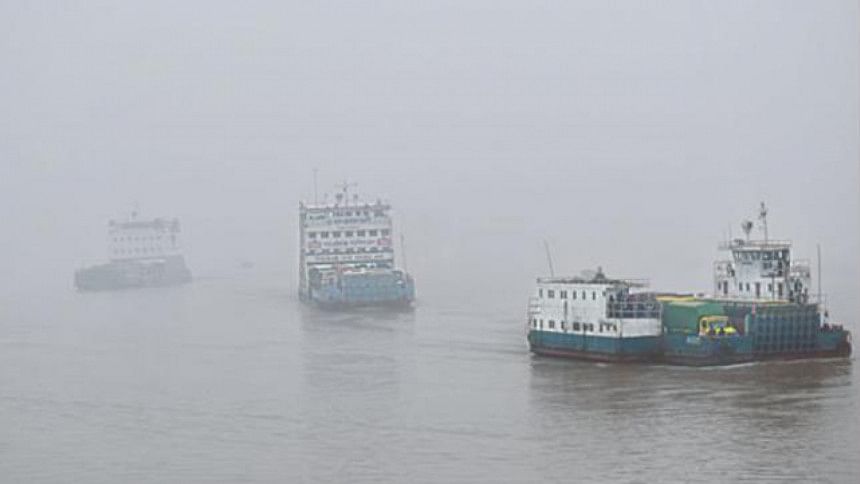 All kinds of water vessel services including launch and ferry services on Paturia-Daulatdia route in the Padma River were suspended due to stormy weather this afternoon.
The authorities of Bangladesh Inland Water Transport Corporation (BIWTC) suspended the water transport services on the route around 5:45 pm in order to avoid untoward accidents, said Mohiuddin Rasel, assistant manager (commerce) of BIWTA in Aricha ferry ghat.
On the other hand, plying of boats, speed-boats and engine-run trawlers were halted on Aricha-Kajirhat route due to the same reason, our Manikganj correspondent reports.
The water vessel services remained suspended on both routes till the filing of this reports around 9:00 pm.