Ex-OC of Kutubdia lands in jail over graft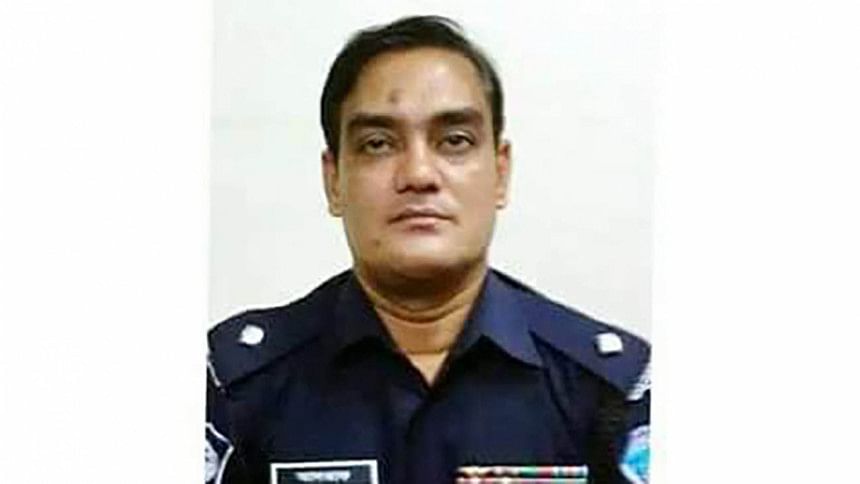 A Cox's Bazar court today sent a former officer-in-charge of Kutubdia Police Station to jail in a case filed against him for allegedly taking bribe.
Judge Mir Shafiqul Alam of Cox's Bazar District and Session Judge's Court passed the order to send Altaf Hossain, former OC of Kutubdia Police Station, to jail after he surrendered before it today, reports our Cox's Bazar correspondent.
The court will hold a hearing in the case on June 26.
According to the case statement, Altaf Hossain, the then OC of the police station, demanded Tk 1,00,000 from a plaintiff for filing a murder case with the station on June 18 in 2014.
Although the plaintiff gave him Tk 50,000, Altaf did not take the case into consideration and instead took bribe from the accused and filed a case against the plaintiff accusing the victim's two brothers and mother.
The siblings went on to serve in jail for a long time in the false case.
Later, the victim's relatives filed a case against the OC and Sub-Inspector ABM Kamal Uddin with Cox's Bazar Senior Special Judge's Court in this regard.
Judge Sadiqul Islam Talukder of Cox's Bazar Senior Special Judge's Court then directed the Anti-Corruption Commission (ACC) to investigate into the case.
ACC on March 15 in 2017 framed charges against the two accused in the case and submitted the charge sheet to the court, said ACC's Public Prosecutor Advocate Abdur Rahim.
The court issued arrest warrant against the two accused in the case, OC Altaf and SI Kamal Uddin, after accepting the charge sheet.
Altaf Hossain is posted as officer-in-charge of Companyganj Police Station in Sylhet at present.