FIFA compliance official pleads guilty in US bribery case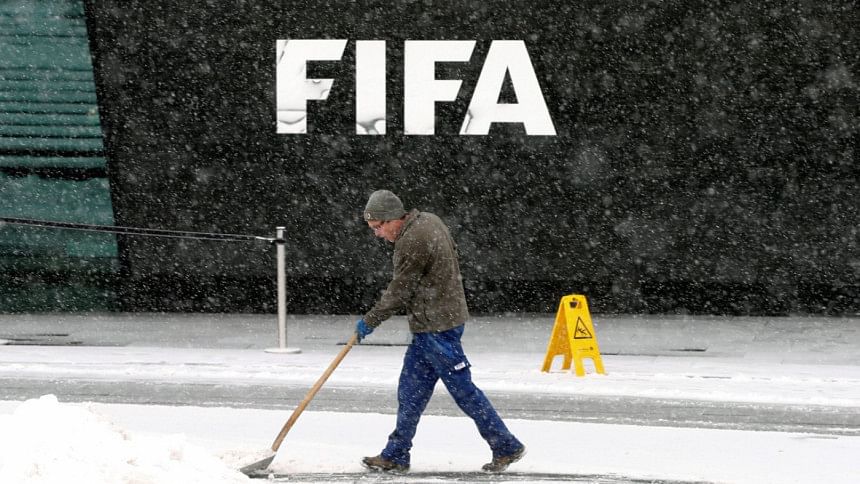 A member of FIFA's audit and compliance committee pleaded guilty on Thursday to US charges that he took close to $1 million in bribes in exchange for using his influence within the global soccer governing organization.
Richard Lai, 55, pleaded guilty to wire fraud conspiracy charges before US District Judge Pamela Chen in Brooklyn, according to US prosecutors. As part of the plea, Lai has agreed to pay $1.1 million, prosecutors said.
The charges against Lai stem from a global scandal that has engulfed FIFA since 2015, when numerous soccer officials were indicted in the United States on corruption charges that included handing out lucrative marketing and broadcasting rights in exchange for bribes. Several have already pleaded guilty.
In addition to his role in FIFA, Lai has been president of the Guam Football Association since 2001 and belongs to Asia's soccer governing body, the Asian Football Confederation (AFC), where he has held various positions, according to prosecutors.
An attorney for Lai could not immediately be reached for comment. FIFA, the AFC and Guam Football Association could not immediately be reached for comment on the case, or on their current relationship with Lai.
In 2011, prosecutors said, Lai took $100,000 in bribes from an AFC official who was running for FIFA president in an upcoming election. Lai agreed in exchange to support and vote for the official, prosecutors said.
Prosecutors also said that between 2009 and 2014, Lai received more than $850,000 in bribes from a faction of soccer officials in Asia who were seeking to take control of the AFC and influence FIFA.
In exchange for those bribes, prosecutors said, Lai helped the officials advance their scheme, including by helping them identify others within the AFC to bribe.