Former BCL leader dies in police custody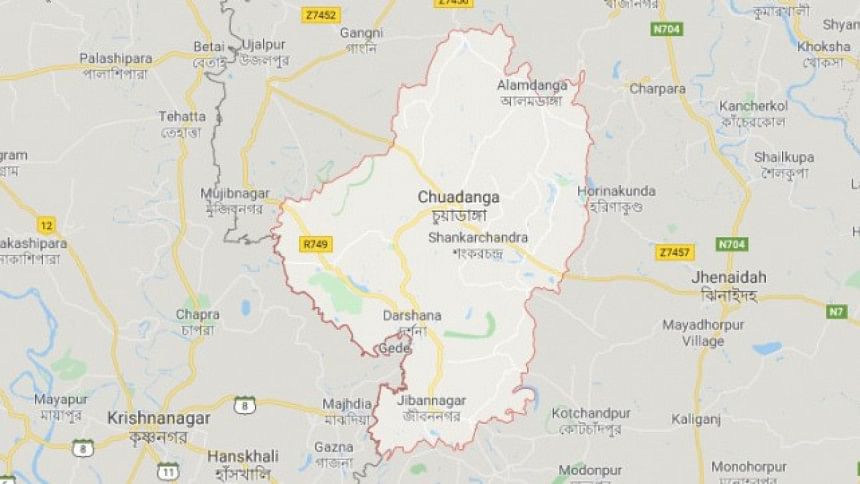 A former leader of Bangladesh Chhatra League died two hours after he was picked up by Damurhuda police in Chuadanga last night.
The family of 37-year-old Zahid Hasan alleged that he was killed due to political enmity, while police say he died of cardiac arrest, reports our Kushtia correspondent.
Hailing from Joyrampur village in Damurhuda, Zahid was a former vice-president of BCL's Chuadanga district unit.
Zahid, father of an eight-year-old, was a businessman who competed twice for the post of chairman in the Hawly Union Parishad elections. But he was defeated.
According to witnesses, a team of police in plainclothes from Damurhuda Police Station raided Joyrampur Railway Station area around 7:00pm yesterday and arrested Zahid along with his friend Habibur Rahman, a teacher of Joyrampur Dakhil Madrassa, on charges of possessing alcohol and drugs.
Abdul Khaleq, officer-in-charge (OC) of Damurhuda Police Station, claimed that police recovered two bottles of Phensedyl from their possession.
Around 8:30pm, police rushed Zahid to Damurhuda Upazila Health Complex but he was referred to Chuadanga Sadar Hospital.
"Zahid was declared 'brought dead'," said Sakil Arsalan, a doctor of the Sadar Hospital.
"Zahid was taken to the health complex after he complained of chest pain on the way to the police station," Zahidul Islam, superintendent of police (SP) in Chuadanga, said, adding that Zahid died of cardiac arrest.
Police went to arrest Zahid over specific allegations of taking drugs, the SP claimed, which was denied by family members and associates.
Zahid's uncle Piyar Ali claimed that police beat up Zahid and Habibur on the spot and also inside the police van while taking them to the police station.
Former President of Chuadanga District unit Chhatra League Rezaul Karim said police picked up Zahid in their van in front of him.
"I repeatedly told police that Zahid is a well-behaved person and a dedicated leader of BCL, but police did not pay heed," Rezaul Karim alleged. "Police might have killed him," he added.
Zahid's wife Lipi Khatun alleged that police arrested him as per the instruction of a local lawmaker.
A number of BCL, Jubo League and Awami League leaders and activists rushed to the hospital and brought out a protest rally.
The incumbent BCL president of Chuadanga district unit Mohaimen Hasan Joarder termed the death as "murder" and demanded proper investigation.