HC stops VAT on English medium students for 6 months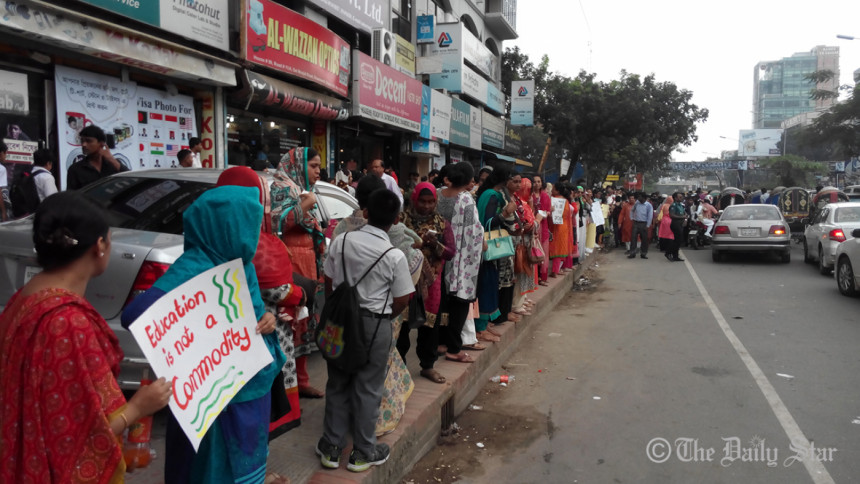 The High Court today stayed for six months a government decision that imposed 7.5 percent VAT on tuition fees of English medium students.
The court also issued a rule upon the authorities concerned of the government to explain why the decision of imposing the VAT should not be declared illegal.
The HC bench of Justice Shamim Hasnain and Justice Mohammad Ullah came up with the order and rule in response to a writ petition filed by two guardians of English medium school challenging the legality of the decision.
The bench passed the order when students and guardians of different English medium schools staged an anti-VAT protest in Dhaka.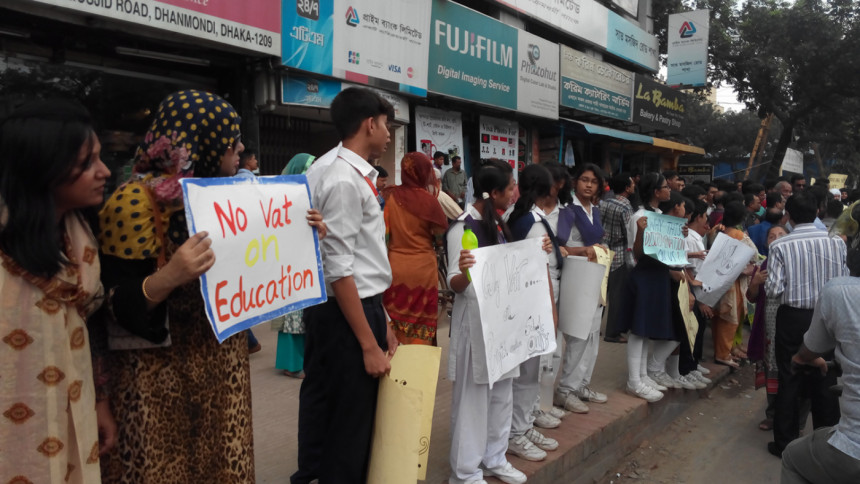 Around 150 guardians and students formed a human chain on a footpath on Sat Masjid Road in Dhanmondi around 11:30am demanding withdrawal of current 7.5 percent VAT on tuition fees. The programme continued for an hour. 
Bearing placards, they chanted slogans "No VAT, No VAT".
READ more: Discrimination against kids
The placards also said, "We are not product", "Education is not a commodity", Why VAT on education: why such discriminatory?"
The guardians started their move against the VAT, three days after the government withdrew 7.5 percent VAT on tuition fees in private universities in the face of mass protests throughout the country.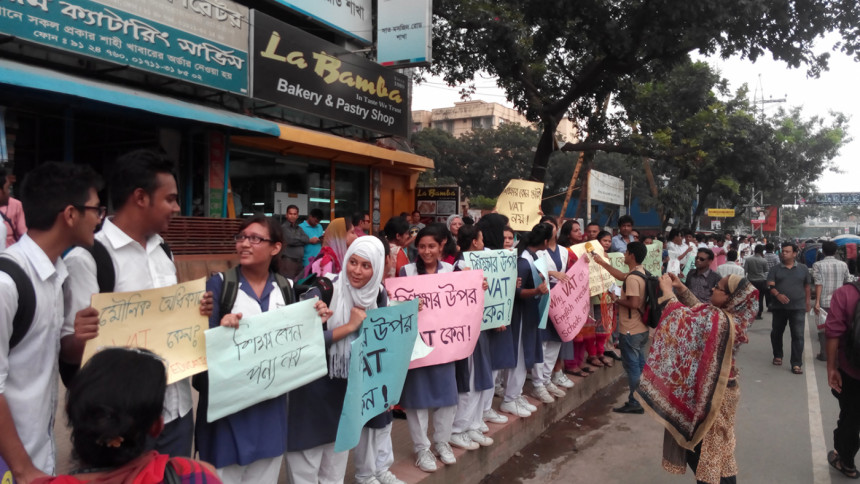 The government imposed a 4.5 percent VAT on fees and services in English medium schools in 2010. Last year, it was raised to 7.5 percent.
There is no VAT on Bangla medium schools and government-approved English version schools that follow English textbooks published by the National Curriculum and Textbook Board.
In the current budget, Finance Minister AMA Muhith had in fact sought to increase the current 7.5 percent VAT on English medium schools to 10 percent. The move drew huge criticism from guardians and English medium schools associations. The government later shelved the plan.