Eid holidaymakers leaving Dhaka on time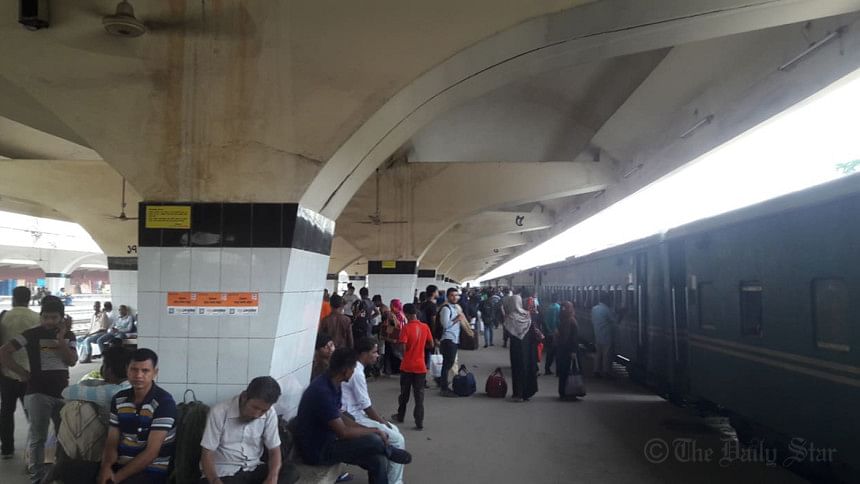 As Eid-ul-Fitr is only two days away (depends on moon sighting), city dwellers have started leaving capital Dhaka for their village homes to celebrate Eid with their near and dear ones.

Most of the buses from Gabtoli terminal left timely and holiday makers did not have to wait at the terminal for a bus.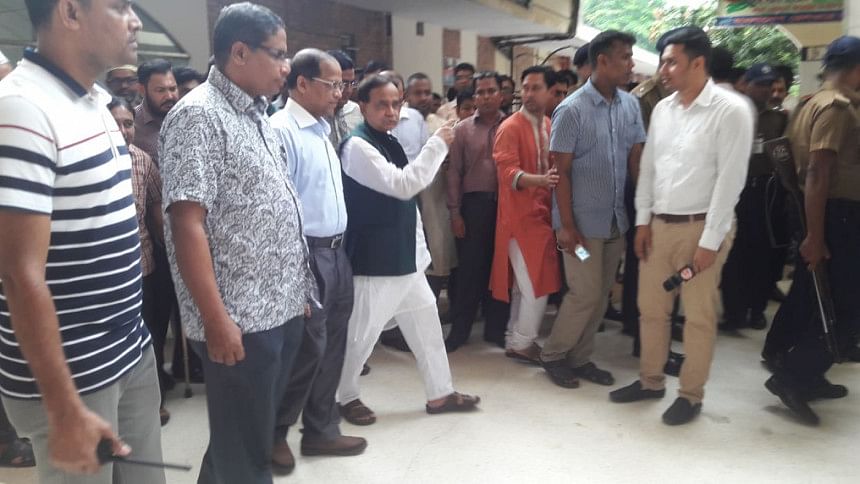 However, most of the buses which left Sayedabad and Mohakhali bus terminals had to face severe traffic congestion at some pints of the highways and passenger had to wait two to three hours additional time in counter to get into a bus due to the schedule break down.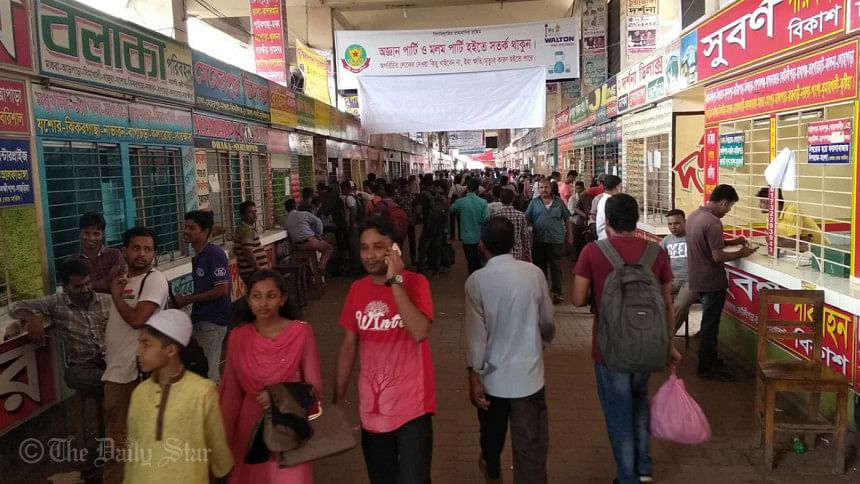 There is severe traffic congestion in Chittagong Road, in Munshiganj and Gozaria for which passengers  from Sayedabad had to face the suffering, said Rashidul Islam Mamun, counter master of Nabil Paribahan of Gabtoli.
There is a severe traffic congestion starting from Abdullahpur to Gazipur, he said.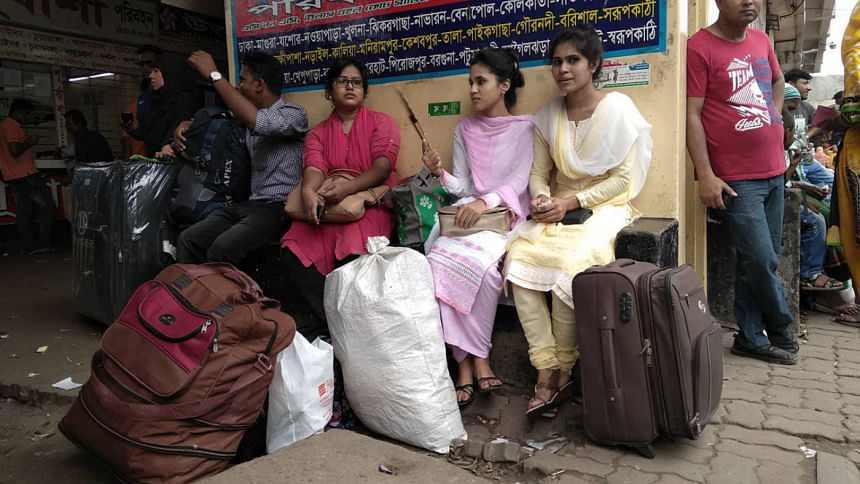 "We have kept around 15 buses as a standby to maintain our schedule," said Rashidul.
Mohammad Titu, counter in-charge of Tisa Paribahan, a Dhaka-Rajshahi route bus service, of Gabtoli, said traffic congestion on the highways was at a tolerable level for which they were able to maintain the schedule.
"Truck service is stopped since Tuesday following the instruction of the government which are helping to reduce the traffic congestion," said Titu.
Meanwhile, all the passenger trains from Kamalapur Railway Station in Dhaka maintained their timetables till this noon, our staff correspondent said from the spot.
Railway Minister Mujibul Haque visited the railstation this afternoon.