'Drug trader' killed in Sherpur 'gunfight'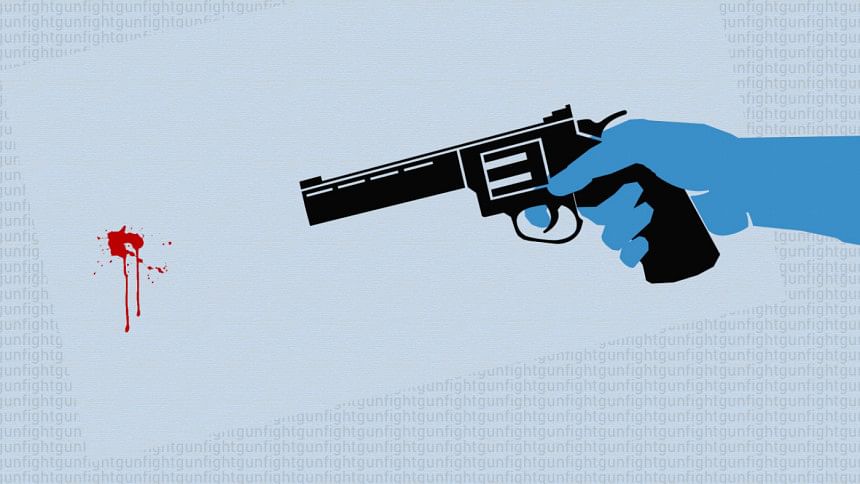 A suspected drug-trader was killed in a reported gunfight with members of Rapid Action Battalion (Rab) at Chunierchar in Sherpur Sadar upazila last night.
The deceased was identified as Al Amin alias Fakir, 28, son of Sahibor Rahman of Balaichar village in the upazila.
With this, 114 people were killed in 'gunfights' with members of law enforcement agencies while 37 bodies of suspected drug traders were recovered after reported gun battles between rival groups during the countrywide anti-narcotic drives since May 15.
Being informed by locals on Wednesday morning, police recovered the body from the spot, said Md Nazrul Islam, officer-in-charge of Sherpur Sadar Police Station.
Company Commander Razib Kumar Dey of Rab-14 said a team of the elite force conducted an anti-drug drive in the area on Tuesday night.
Rab members fired two gunshots in 'gunfight' with drug-traders, said the Rab official.
Later in the morning they heard that a drug-trader was killed, he added.