DU VC relates quota reformists to Taliban
Warns tough action on "such activities" on campus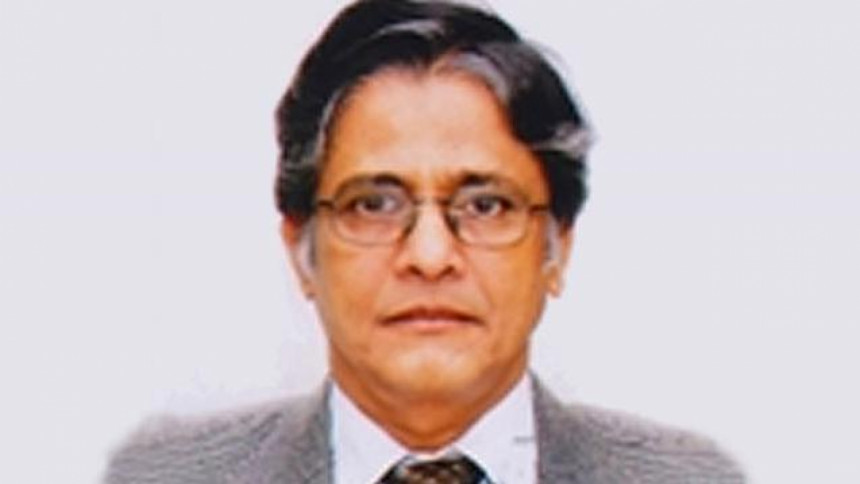 Dhaka University Vice-Chancellor Professor Akhtaruzzaman today said the quota reformists are creating agitation at campus through "militancy style" propaganda; warning tough action on anarchy-creators at campus.
"They are broadcasting provocative videos from secret locations like Taliban leaders Osama Bin Laden and Molla Omar," he said at a press conference at his residence.
Militant outfits use women as their last weapon and the quota reformists have been doing the same using female students, Akhtaruzzaman said. "I won't accept such activities on the university campus. Law will take its own course if criminal activities take place," he warned.
Responding to a query whether the quota reformists are linked with militant activists, the DU VC said: "I don't know, but I saw some video clips on Facebook which are similar to the videos made by the militants."
"There is a call to embrace death in the video. It seems that there is an evil force active behind this," the VC went on to say. The students are eager to attend their classes and examinations but they are being barred by the evil force, he said.
Referring to a phone call made to a teacher of the DU from London, Akhtaruzzaman said a vested quarter is trying to intrude into the Dhaka University to meet their unholy design.
The university authority did not go on hardline though the VC house and proctors' offices have been vandalised, he said. Calling upon the quota reformists to show responsible behavior, the VC said he will not tolerate if any unrest situation is created on the campus.
Prior to the press conference, students under the banner of "Progotishil Chhatra Jote [Progressive Students' Alliance]" brought out a procession on the DU campus protesting brutal attacks on general students allegedly by Bangladesh Chhatra League men across the country.
They also met the DU VC and submitted a memorandum to him seeking his interference to put an end to the prevailing crisis over the quota reform issue.