Dhaka, Delhi discuss water, trade, security issues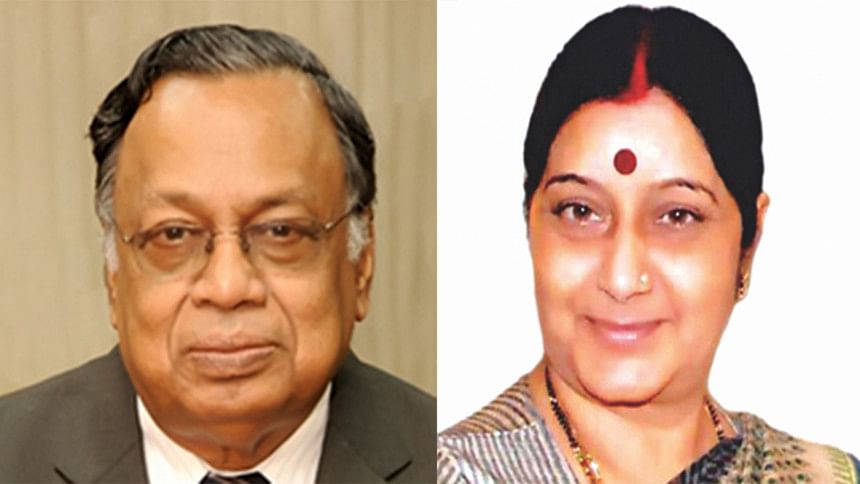 Foreign Ministers of Bangladesh and India today discussed various issues of Bangladesh-India bilateral relations including water resources, trade and commerce, security and border management.
They agreed to have the next meeting of the Joint Consultative Commission (JCC), co-chaired by the two Ministers, in Dhaka in July this year. 
The discussion took place when Foreign Minister Abul Hassan Mahmood Ali had a meeting with the Indian External Affairs Minister Sushma Swaraj at her office in New Delhi, said a foreign ministry press release.
Foreign Minister Ali is currently in New Delhi to attend the first meeting of the Raisina Dialogue.
Jointly organised by the Indian Ministry of External Affairs and a leading think tank Observer Research Foundation, the dialogue is being held in New Delhi from March 1-3 with participation of a large number of countries in the Asia Pacific region to discuss, among others, ways and means to achieve increased connectivity and regional security.
Yesterday, the foreign minister addressed the opening session of the dialogue with dignitaries like Indian External Affairs Minister Sushma Swaraj, former Sri Lankan President Chandrika Kumaratunga, former Afghan President Hamid Karzai and former President of Seychelles Sir James Mancham.