Dhaka city polls: MPs cannot seek votes for candidates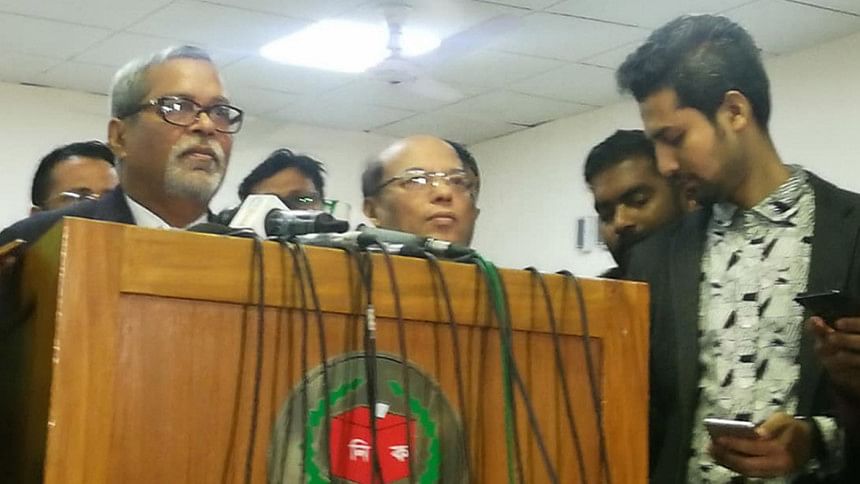 Chief Election Commissioner KM Nurul Huda today said that members of parliament cannot seek votes for candidates in the upcoming elections to Dhaka North and South City Corporations.
MPs cannot get involved in the election process in any way, the CEC said after attending a meeting with Awami League leader Tofail Ahmed, also the chief coordinator of AL camp for the North City Corporation elections, at his office in Agargaon.
Following the meeting, Tofail Ahmed also talked to journalists and said that his party will cooperate with the EC to hold an acceptable city election.