Dengue claims man's life in Barishal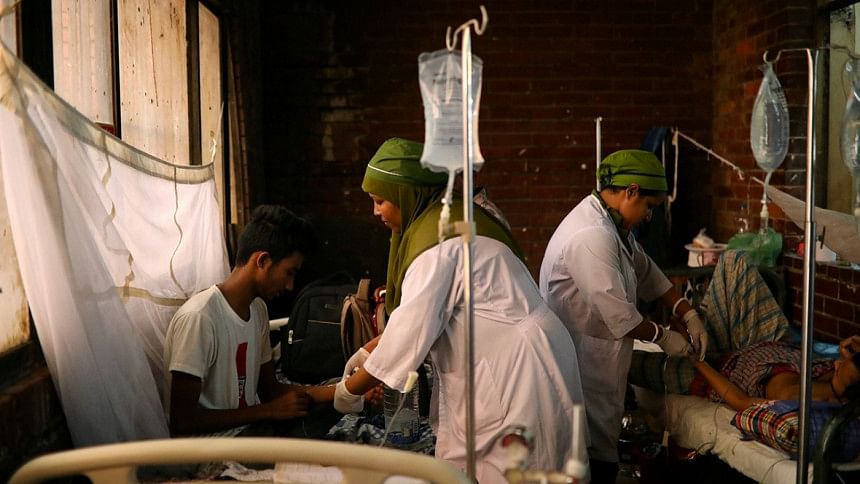 A dengue patient died while undergoing treatment at Sher-e-Bangla Medical College Hospital in Barishal early today.
Deceased Abdul Khaleque, 65, hailed from Chargazi village in Bhola Sadar upazila.
Dr Md Bakir Hossain, director of the hospital, said Abdul was admitted to the hospital with dengue yesterday noon in critical condition and died at 8:00am today.
Since the dengue outbreak from the beginning of the year, 12 people died at the hospital, Dr Bakir added.
The Directorate General of Health Services said a total of 238 dengue patients were hospitalised across the country till Friday morning.
Of them, 55 patients were admitted to different hospitals in the capital and 183 others outside of it.
Currently, 1,218 dengue patients are being treated at different hospitals across the country.
The government said 91,353 people were hospitalised with dengue across the country since the beginning of the year. Of them, 89,893 recovered fully.
Institute of Epidemiology, Disease Control and Research (IEDCR) confirmed the deaths of 93 dengue patients after reviewing 151 reports out of 242.