Amphan aftermath: damages in east Sundarbans worth Tk 1.67 crore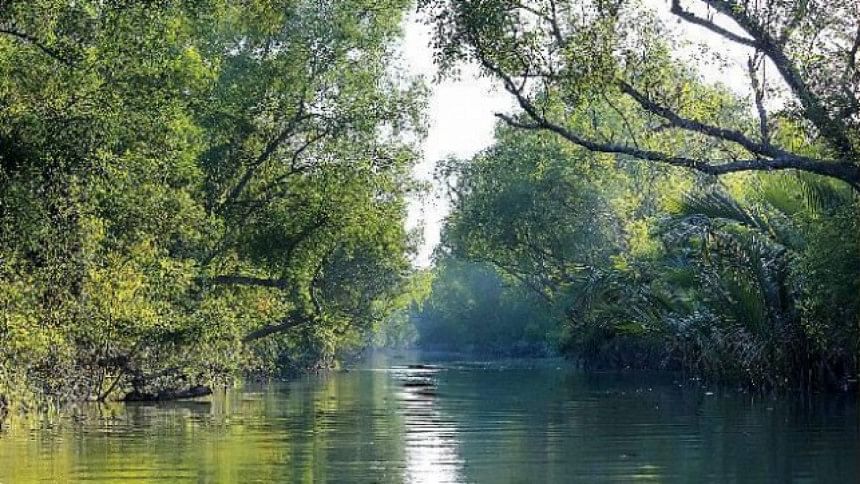 Cyclone Amphan caused damages worth Tk 1.67 crore in the eastern part of Sundarbans, under Bagerhat district, according to the Bangladesh Forest Department.
The forest department sent a damage assessment report to the forest ministry on Monday, said Belayet Hossain, divisional forest officer (DFO) of Sundarbans (east) Forest Division.
According to the report, the damages include 21 solar panels, 16 water tanks, 18 jetties made by wood, 17 ponds, 16 offices, eight staff barracks and one watch tower.
Besides, several logs of Sundari trees, which were seized from smugglers, washed away due to the tidal surge caused by the cyclone while many trees in different office areas were uprooted during the storm.
The forest department assessed that infrastructure worth Tk 1,67,73,900 was damaged in the Sundarbans (east zone) due to the cyclone, said the official.
There was no evidence of losses of naturally-grown mangroves and planted trees, said Belayet Hossain.
On May 20, the cyclone Amphan made landfall on the Digha coast in India, ravaging parts of West Bengal. It then moved towards Bangladesh on the same day, lashing the Sundarbans in its path.
On May 21, the forest division (east zone) formed two separate committees -- one led by Sundarbans Sharankhola Range official Joynul Abedin and another led by Chandpai Range official Enamul Haque -- to assess the losses, reports our Bagerhat correspondent.