Plan underway to monitor Sundarbans with drones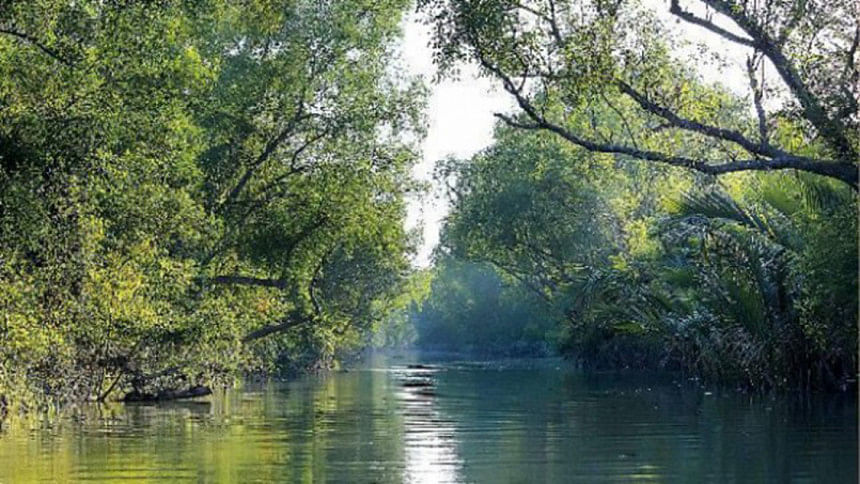 The Bangladesh Forest Department has planned to monitor the Sundarbans, the world's largest mangrove forest and a Unesco world heritage site, with drones to check crimes like poaching of tigers and deer.
The department is also considering to construct a net-fence around the forest to prevent the intrusion of tigers into the localities.
The new moves came after Indian forest department has succeeded in checking such crimes and tiger attacks successfully implementing the two initiatives on their part of the Sundarbans.
Deputy Minister for Environment, Forests and Climate Change Habibun Nahar has recently said all kinds of measures will be taken to beef up security in the coastal region, including the Sundarbans, through using modern technology.
Sources at the local Forest Department said various crimes, including felling of trees, catching fish defying ban, and the poaching of tigers and deer are going on in the Sundarbans.
Besides, there are the huge presence of sea and forest robbers.
To check such crimes, the Forest Department is planning to deploy drones, said Md Amir Hossain Chowdhury, deputy chief conservator of forest. "Drones will play an effective role in checking illegal intrusion into the Sundarbans, poaching and robberies, and identifying those illegally net fish in the forest," he said.
Tigers also invade localities very often in search of food.
According to the Forest Department data, a total of 14 tigers were beaten to death by locals after those entered their localities in the last two decades.
Under the circumstances, the move to erect the net-fence around the Sundarbans was taken to prevent the movement of tigers into localities, sources said, adding that India has got a success after going for such a move.
Md Modinul Ahsan, Khulna divisional forest officer of Wildlife Management and Nature Conversation Division, said they forwarded the project to erect the net-fence around the Sundarbans to the government. "Besides, the issue of monitoring the Sundarbans with modern technology will be there in the project," he said.
Rafiqul Islam Khokon, adviser to the Sundarbans Academy, told UNB that the use of modern technology like drone can save the mangrove forest. "It's possible to monitor through drones what happens inside the Sundarbans," he said.
He also said if the sources of drinkable water and food for tigers can be ensured, they will not invade localities. "And it can be known beforehand through the modern technology whether tigers are entering any locality."