'Suspend plans for Rampal, Orion power plants in Sundarbans'
UN-led body demanded for protecting the largest mangrove forest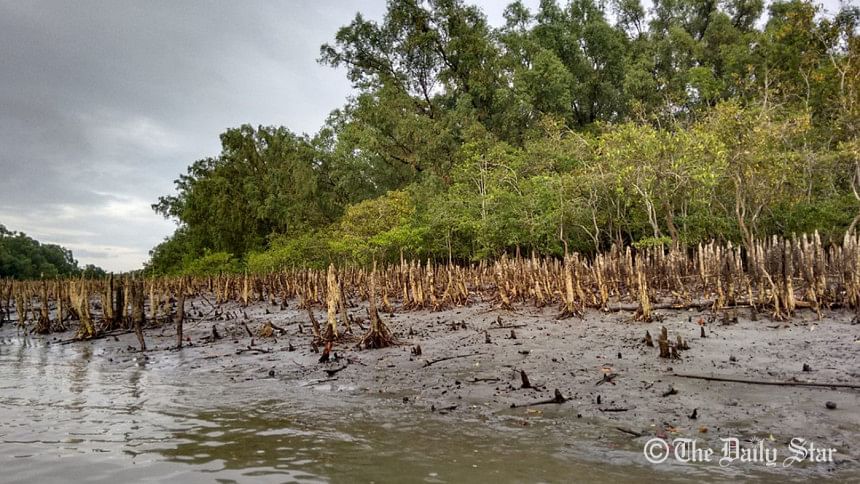 The National Committee to Protect Sundarbans today demanded that a UN-led committee, comprising of scientists, be formed to protect the world's largest mangrove forest.
At a programme in the capital today, the committee also demanded that the plan for constructing two power plants in the Sundarbans – the government-run Rampal and private-run Orion – be suspended till formulating a new Environment Impact Assessment (EIA) under the new UN-led committee.
Convener of the committee Dr Sultana Kamal, joint convener Dr Abdul Matin, energy expert Dr Shamsul Alam and Dr Iftekharuzzaman, among others, were present at the programme arranged at the Dhaka Reporters' Unity Auditorium.
In her speech, Dr Sultana presented several other demands including withdrawal of all projects inside the Sundarbans.
"The Sundarbans is our national resource. It is our constitutional right to protest any activity that might harm the forest," Dr Sultana told the programme.
Meanwhile, Dr Iftekharuzzaman said, "We are the worst victim of climate change. It will be very embarrassing for us if we become a polluter country through constructing coal-based power plants in the Sundarbans, as our prime minister was recently awarded for her efforts in the environment sector."