Coal-laden cargo sinks in Sundarbans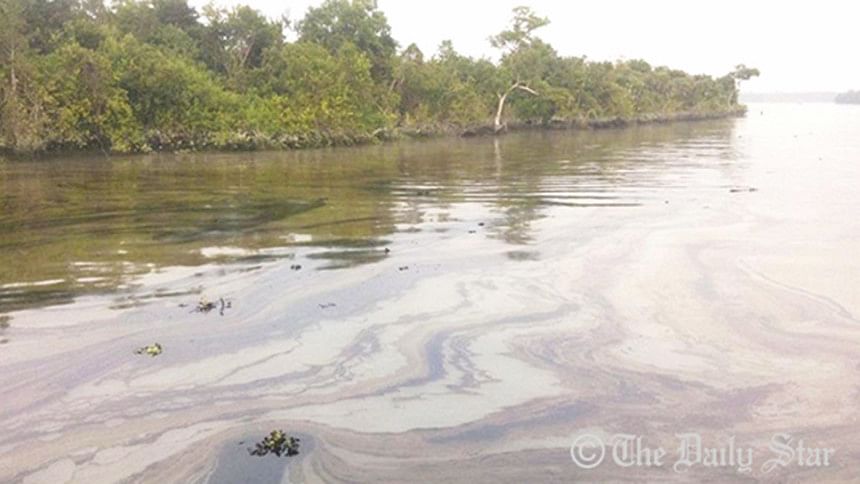 A cargo vessel carrying coal capsized at Shela river in Chandpai range of the Sundarbans under Mongla upazila of Bagerhat this afternoon.
The Jessore-bound cargo vessel Sea Horse-1 carrying 1235 tonnes of coal from Chittagong port sunk this afternoon near Harintana area at Tambulbunia canal, a correspondent reports quoting Gazi Matiar Rahman, assistant conservator of forest.
Twelve people who were on board were rescued by a tanker-cargo Nurjahan-1 before the cargo sank, the correspondent reports quoting Sirajul Islam, master of the sunken cargo.
Water started leaking into the vassal when it reached the area around 5:10pm, and later gradually it sank, Sirajul said.
The coal it was carrying is used in brick-kilns, he added.
Rescue operation will be conducted tomorrow (Sunday) as it is not possible to reach the spot at night, Saidul Islam, divisional forest officer (DFO) of the East division of the Sundarbans, said.
The cargo sank around 25 nautical miles away from their Chandpai range headquarters, he added.
On December 9, 2014, an oil tanker sunk in the same river causing a huge loss to the world's largest mangrove forest the Sundarbans.
Different environmental, political and cultural organisations were demanding river routes through the Sundarbans to be closed permanently to avert further accidents that might threaten the biodiversity and ecosystem of the world's largest mangrove forest.