BNP-Jamaat allegations with Hague court baseless: Minister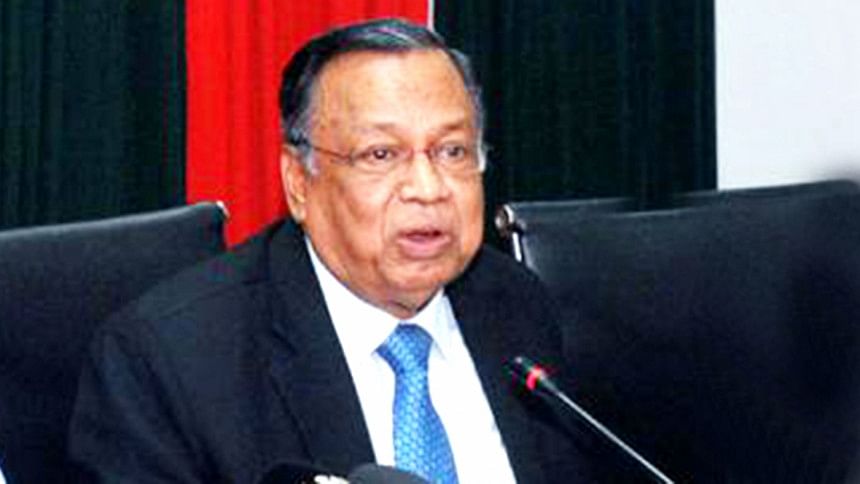 Foreign Minister AH Mahmood Ali today said that BNP-Jamaat group's allegations of crimes against humanity lodged with the Hague-based International Criminal Court (ICC) against the government since 2013 have been found baseless.
"A prosecutor of the court recently informed us through a letter that there is no legal basis of such allegations," the minister said while talking to journalists at his Secretariat office this afternoon.
The ICC prosecutor has been named as Fatou Bensouda.
"This has proved again that BNP and Jamaat-e-Islami and their cliques are engaged in falsehood against sovereign Bangladesh and Bangali nation," Mahmood Ali said.
With their ill efforts they, Jamaat is trying to hide its crimes including mass killing and rape arson during the Liberation War in 1971.
Islamist rights group International Coalition for Freedoms of Rights urged the ICC in The Hague, Netherlands, to investigate the Bangladesh government for "crimes against humanity" in persecuting its political foes, Associated Press news agency reported in 2014.
According to the report, British lawyer Toby Cadman said he filed the request on behalf of the group.
Cadman has represented Jamaat-e-Islami in the past while the rights group was formed in Istanbul in 2013 after a military coup removed Egypt's president Mohammed Morsi from office.