BGB won't conduct raids at cattle sheds in bordering areas: Minister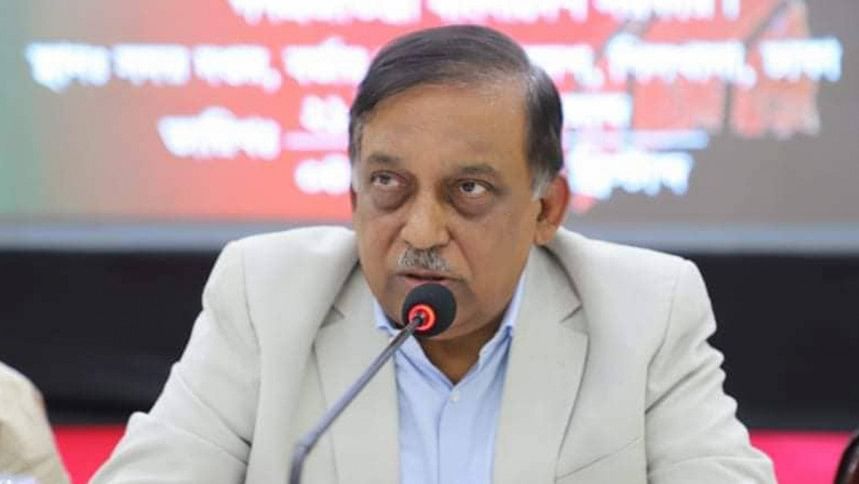 Home Minister Asaduzzaman Khan Kamal today said that the members of Border Guard Bangladesh (BGB) would not visit cattle sheds and markets in the country's bordering area.
The home minister came up with the directive in a view exchange meeting at the Pilkhana headquarters of BGB in Dhaka this noon over the law and order, smuggling of narcotic items and human trafficking through the bordering area.
Kamal said, "From now, the BGB will not raise any question visiting farmers' cattle sheds or cattle markets in the bordering area."
"Many people said the BGB men discharge their duties with over-enthusiasm, so we came up with such directive," the minister said adding that they (BGB) will do only what they are supposed to do in the bordering area.
Lawmakers of the country's around 32 bordering constituencies and respective government officials took part in the view exchange meeting.
The public representatives, who attended the view exchange meeting, said the BGB men carry out their duties within the five kilometers area from the border.
They also urged the authorities concerned to reduce the range of the five kilometers border for the BGB men.
Responding to the call, the home minister said the BGB men work within the five kilometers area from the border according to the international convention. "We will solve the issue through discussion."
Apart from the BGB, the representatives from Rapid Action Battalion, police, district administration and divisional commissioners attended the meeting.
Earlier on February 12, three people were killed and at least 16 others suffered bullet wounds as members of a BGB patrol team opened fire following a scuffle with locals in Thakurgaon's Baharampur village.
The BGB men seized five smuggled cows around 10:20am. As they were taking those to Betna camp, the cattle smugglers intercepted them and tried to snatch away the animals, according to Thakurgaon district BGB headquarters.
The dead were identified as Nabab, 35, son of Nazrul; Sadek, 45, son of Jahiruddin from Ruhia village; and Joynul Islam, 12, son of Nur Islam from Baharampur village.
In the backdrop of the incident, the view exchange meeting was arranged in preventing recurrence of such incident at any places across the country.