Verdict completely politically motivated: Fakhrul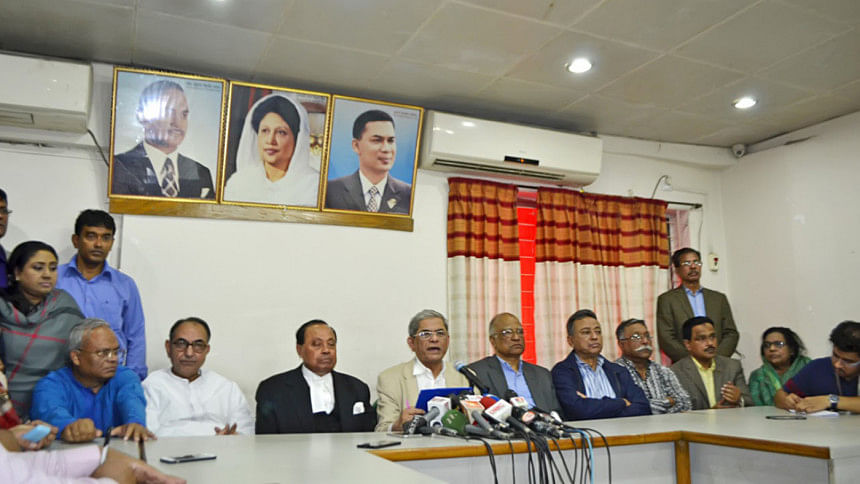 BNP Secretary General Mirza Fakhrul Islam Alamgir today said the verdict against BNP Chairperson Khaleda Zia is

completely

"politically motivated".
"This verdict is influenced by political vengeance," said Mirza Fakhrul, who was also at the Special court-5 in Bakshibazar when the verdict was read out.
The BNP chief has been sentenced to five years in jail after she was found guilty in the Zia Orphanage Trust corruption case.
Her eldest son and BNP's Vice-Chairman Tarique Rahman and four others have been given 10 years in the case and a fine of Tk 2.10 crore each in the politically significant case ahead of the parliamentary election.