Khaleda's counsels to get graft verdict certified copy tomorrow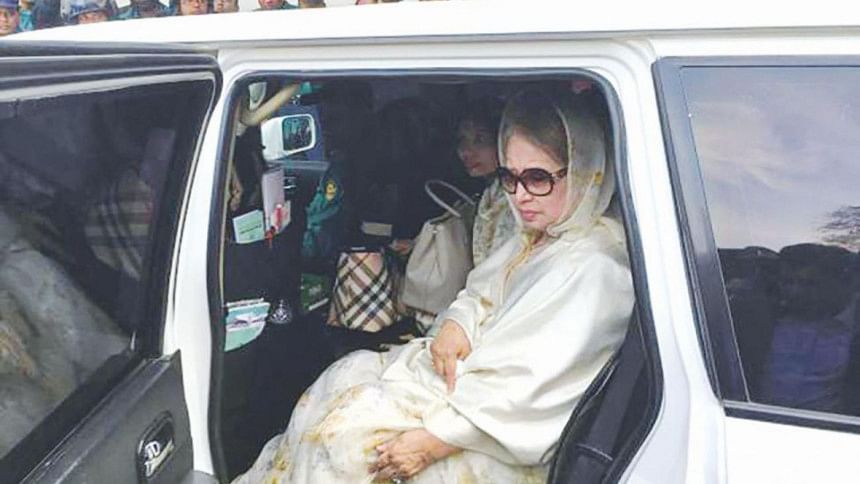 Counsels of BNP Chairperson Khaleda Zia will get the certified copy of the verdict in Zia Orphanage Trust graft case tomorrow.
Judge Md Akhtaruzzaman of Special Judge Court-5 in Dhaka assured the lawyers to provide the copy after the latter asked about it today.
Khaleda's counsels will get the copy 11 days after the court had delivered the verdict in the case.
Earlier on February 10, the lawyers appealed to the court for the verdict's certified copy to file bail petition for Khaleda.
Khaleda was convicted in the corruption case on February 8 and sentenced to five years imprisonment. She is now in old Dhaka Central Jail.
Meanwhile, Judge Hosne Ara Begum of the Special Judge Court-2 asked Khaleda and other accused to appear before it on March 25 in connection with Barapukuria coal mine graft case.
However, prosecution informed the court that Khaleda is now in jail following her jail sentence in Zia Orphanage Trust corruption case.