BNP activists scuffle with cops in Ctg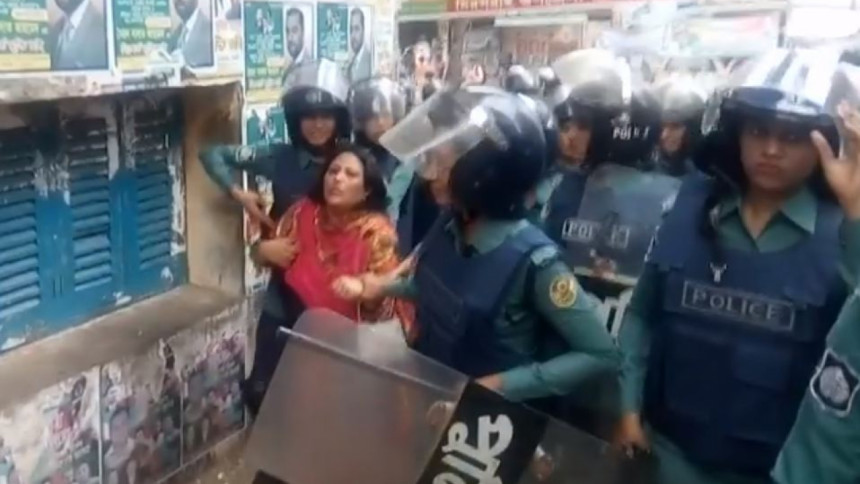 A scuffle ensued between police and BNP activists today near the party's Chittagong city headquarters, ahead of the verdict of Zia Orphanage Trust graft case against Khaleda Zia.
It started when police asked the BNP leaders, gathered there in support of Khaleda ahead of the verdict, to move away from the spot around 1:35pm, our local staff correspondent reports.
Police had to charge baton to disperse the BNP men who were throwing brickbats at them. 
Police arrested 15 BNP leaders and activists, including BNP city unit President Shahadat Hossain, Jahangir Alam, assistant police commissioner (Kotwali Circle), of Chittagong Metropolitan Police, said.
Also, pro-BNP lawyers blocked Chittagong district court building around 3:30pm protesting the verdict.
Meanwhile, clashes were reported from different points across Sylhet after the verdict. More than 3 persons, including a police, were injured, our local correspondent reports from Sylhet city.
Leaders and activists of BNP brought out processions after the verdict that resulted in the clash with law enforces and BCL activists.