Bar council polls: Writ seeking stay on gazette rejected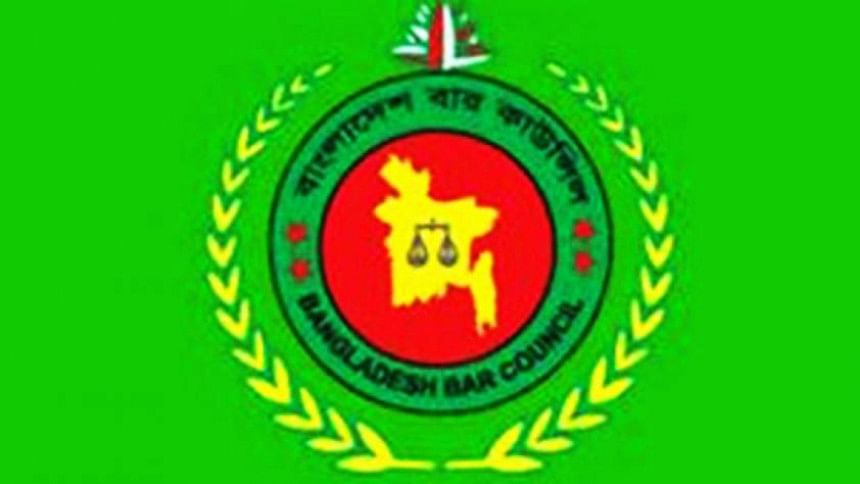 The High Court today rejected a writ petition seeking its directive on the Bangladesh Bar Council chairman not to issue a gazette notification on the results of its elections.
The bench of Justice Moyeenul Islam Chowdhury and Justice Md Ashraful Kamal rejected the petition after hearing arguments from Deputy Attorney General Motaher Hossain Sazu and petitioner advocate Eunus Ali Akond.
The DAG opposed the petition saying that there is a tribunal at the bar council, which can settle any dispute over its election results.
Any aggrieved person has to approach first before the bar council tribunal with any dispute over the council as per the bar council rules, but the petitioner did not approach there, he said.
He also argued that the bar council authorities have already issued a gazette notification on September 3 on the results of its elections held on August 26, and therefore, the petition has become ineffective. 
Then, Eunus prayed to the court for rejecting the petition, considering that it was not properly placed before it.
Eunus, a Supreme Court lawyer who contested the election but failed to win, submitted the petition on September 6 praying to the HC to issue a rule upon the bar council chairman to explain as to why he should not be directed to count the ballot papers of the polls.
In the petition, he said the bar council chairman had to count all the ballots received from various polling centers across the country after the August 26 elections as per rule 15 (2) bar council law.
But Attorney General Mahbubey Alam, who is the chairman of the council, declared the election result on September 3 on the basis of tabulations received from the presiding officer of the polling centers without following the bar council rules.
According to the official result, the ruling Awami League backed lawyers' panel Sammilito Ainjibi Samannoy Parishad won 11 posts of executive members in the elections, while pro-BNP lawyer forum Jatiyatabadi Oikya Panel got three posts.