SCBA demands probe into attack on quota demonstrators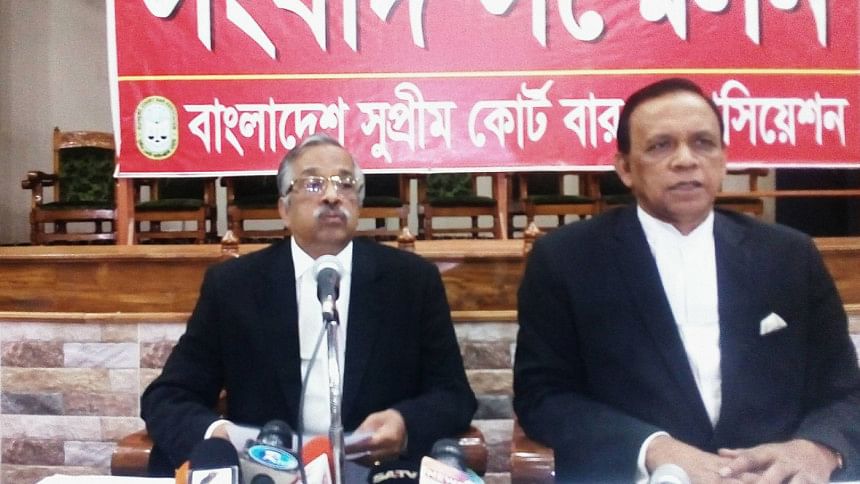 The Supreme Court Bar Association (SCBA) today demanded the formation of a judicial committee headed by a Supreme Court judge to investigate the attack on the students and job seekers waging movement for quota reforms in public service recruitment.
The association also demanded arrest and punishment of the people who were involved in the attack and torture on the demonstrators at the Dhaka University (DU) campus.
"We strongly condemned and protested the incident of attack and repression," SCBA President Advocate Zainul Abedin said at a press conference at its auditorium.
"We feel that ongoing movement of the students and job seekers for quota reforms in public service recruitment is reasonable. There is no alternative to the talents for building the country in a true sense," he said.
The SCBA president added that the law enforcers charged batons, tear shells and spread bullets on the people who enforced the peaceful movement on demand of reformation of quota on Sunday.
He urged the government to release the protesters who have been arrested during the movement at Shahbagh in the city.
SCBA Secretary Barrister AM Mahbub Uddin Khokon also spoke at the press conference.