Quota system to be re-examined after budget: Muhith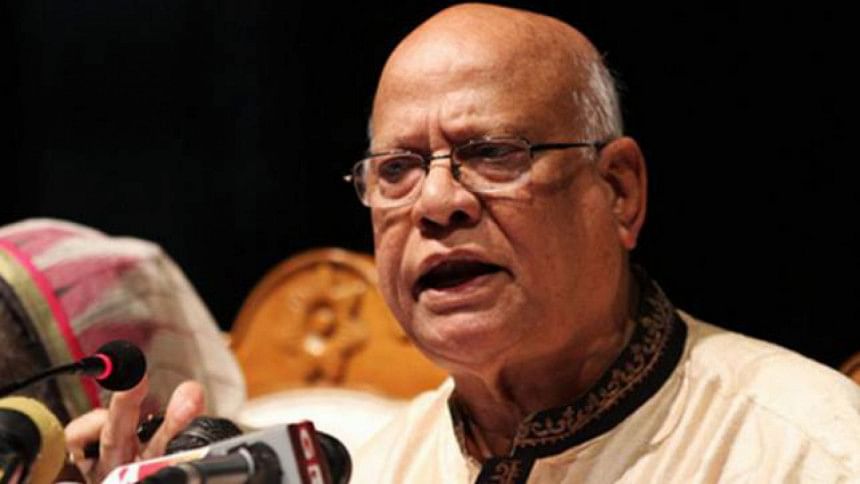 Finance Minister AMA Muhith said the government will re-examine the

quota system of the public service recruitment

after the national budget.
"We will re-examine the quota system after the budget", he said while addressing a meeting at the Finance Ministry on the occasion of handing over a dividend cheque by the Investment Corporation of Bangladesh (ICB) today.
Defending the quota system he said quota must be there to advance the un-advanced group of the society. "But there might be rethinking about the percentage of quota for different groups", he added.
The finance minister said, possibly, right now percentage of quota is much more than requirement. But when candidates are not found from the quota, the posts are filled up with the candidates from the merit list.
Currently, 56 percent recruitment in public sector is made from quota reserved for different groups while 44 percent is made from the merit list.
At the function, the ICB officials handed over a cheque of Tk 51.25 crore to the Finance Minister. The ICB was established as the state-owned capital market outlet to operate in the share market.
Responding to a question about the ailing Farmers Bank the Finance Minister said the government will not let any bank collapse in its tenure.
"We will not allow any bank to fall within our term even whatever evil are the owners of the bank", he said.
Appreciating the role of ICB in the country`s capital market he said the stock market has now been stabilised.
He said the government is now very much satisfied with the current situation in the capital market.