Pvt university students stage demo for quota reform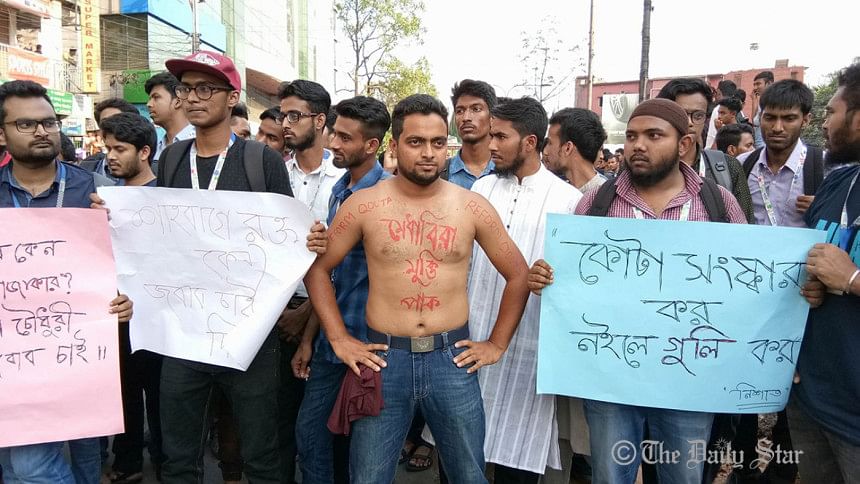 Privately-run universities in Dhaka also staged demonstration in Dhaka today demanding reform in the quota system.
Scores of students of East West University, North South University, Daffodil International University, Independent University, United International University, American International University of Bangladesh and University of Information Technology and Science took to different streets in the morning and blocked a number of key thoroughfares for several hours.
Over one thousand students of DIU blocked Mirpur Road in front in Shukrabad and Subhanbagh area till 5:00pm creating a huge traffic gridlock on the thoroughfare and its link roads.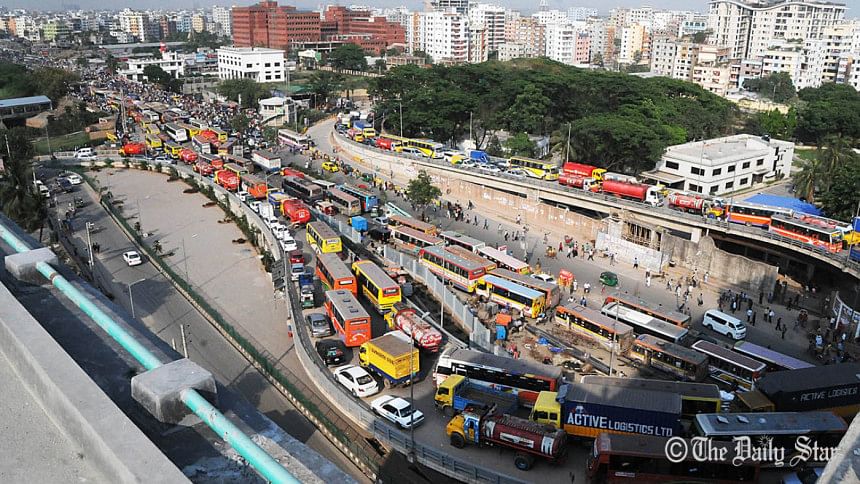 Meanwhile, the students of other universities blocked Pragati Sarani from Rampura bridge to Biswa Road halting vehicular movement till this afternoon, Bangla daily Prothom Alo reports.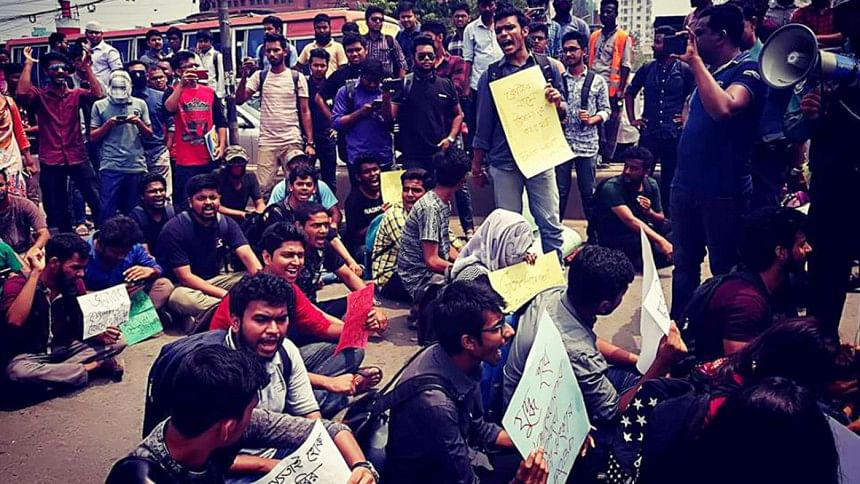 The agitating students said they also want reformation in the existing quota system in public service and that's why they have come down to the streets to express solidarity with the ongoing movements in the public universities.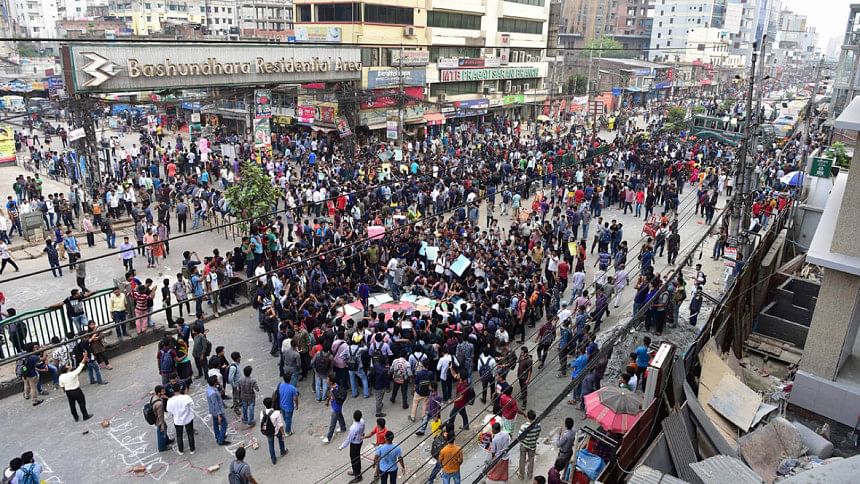 Rokibul Alam Lipton, 10th semester student at DIU, told The Daily Star that they called off their today's demonstration at 5:00pm and will resume it tomorrow morning.
"The existing quota system is illogical. We will continue demonstration until the system is reformed," he said.