4 'Neo JMB militants' surrender at Ashulia den
They are aides of Tamim Dari

Rab tracked them for a month

House owner informed Rab

3 grenades hurled at law enforcers

Several gunshots heard

Smoke coming out of the house

20/30 houses in 4km adjacent area evacuated

Rab team enters the house at 9am

Chopper used to monitor situation
Four alleged militants have surrendered to law enforcers who conducted a raid at a suspected militant hideout in Ashulia of Savar, on the outskirts of Dhaka, since early today.
READ more: Ashulia raid after month-long tracking, says Rab

The arrestees -- Mozammel Huq, Rashedul Nabi, Ifran Alom and Alamgir Hossain -- are aides of "Neo JMB" militant suspect Tamim Dari.

In a primary interrogation law enforcers came to know about their link with "Neo JMB", Mufti Mahmud Khan, director of Rapid Action Battalion (Rab) legal and media wing, told journalists at a press briefing this afternoon following their surrender.

Tamim Dari, 32, a former engineer of Bangladesh Shipping Corporation, was arrested along with two other suspected militants in a bus on Jhitka-Gabtoli route in Savar on April 28, 2017.

Rab then said that they are the members of Sarowar-Tamim group of JMB.

The elite force conducted the raid today after tracking the four suspected militants for a month, the Rab official said.

The house owner, earlier, informed Rab about their suspicious activities in the area, he said.  


Mozammel Huq, one of the arrestees who led the group there, first came out of the house following Rab's request over loud speakers, he said.
Later, Mozammel urged the rest three people to come out and surrender, Mufti Mahmud Khan said. 
The members of Rab-4 and local police cordoned off the house in Chaurabari area of Nayarhat village, said Mufti Mahmud Khan, director of Rapid Action Battalion (Rab) legal and media wing.
Earlier around 9:00am, a team of Rab and local police headed by Mufti Mahmud entered the house and asked the people inside the house to surrender.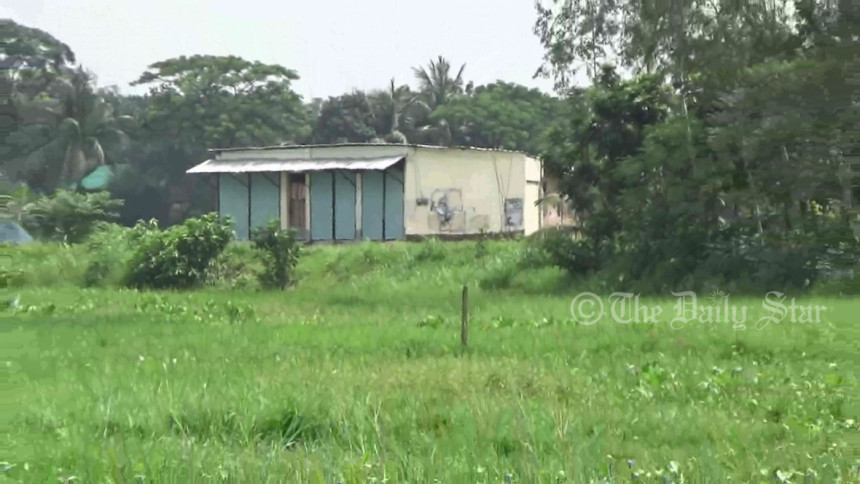 Meanwhile, several rounds of fresh gunshots were heard around 11:30am, our Savar correspondent reports from the sport.
Before entering the single-floor house, Mufti Mahmud told journalists that at least three grenades were hurled from the house targeting the elite force members.
At least 20 to 30 houses were evacuated from the four-kilometre area that was cordoned off by the law enforcers from 1:00am to 3:30pm, said the Rab official who along with his team reached the spot from Dhaka headquarters.
Meanwhile, locals and journalists present at the spot heard several gunshots and also saw smoke coming out of the house.