Bangladesh national shot dead at Myanmar border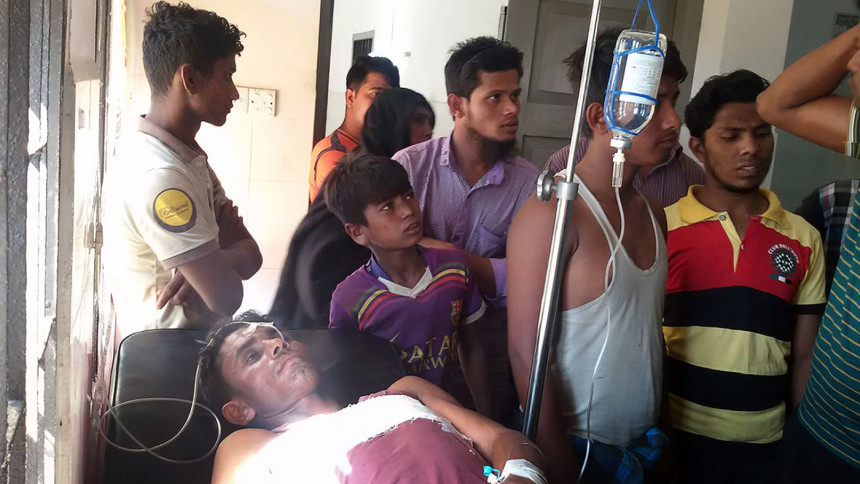 Myanmar's border guards allegedly opened fire and killed a Bangladeshi fisherman near the border region in Teknaf upazila of Cox's Bazar this morning.
The deceased, Nurul Amin, 32, was fishing with two others when the incident took place around 6:30am, our local correspondent reports. Another Nurul Mustafa, 32, has been shot.
"We were fishing at Moulvipara point of the Naf river when a group of Myanmar's Border Guard Police (BGP) came in on a speedboat and opened fire," said Md Hashim, the unhurt fisherman.
The dead body has been kept at Teknaf Police Station. Injured Nurul Mustafa was initially rushed to Teknaf Upazila Health Complex, but later taken to Cox's Bazar Sadar Hospital after his condition worsened.
Meanwhile, BGB protested the incident through contacting the BGP officials, Teknaf Border Guard Battalion-2 Captain Abuzar Al Jahid told Bangla daily Prothom Alo.
"They opened fires as the fishermen were crossing the boundary line defying the BGP's signal," he told the daily quoting BGP officials.
He said that legal actions can be taken for illegal trespassing. "But firing like this is against the boundary law. Issuing of a protest letter for violating international law is underway," he added.
Teknaf Upazila Health Complex's Emergency Medical Officer Dr Sohab Das said Nurul Amin sustained shots to the chest and he died from excessive bleeding before he was taken to the hospital. Mustafa was shot on his back, the doctor added.
Teknaf Police Station Officer-in-Charge Abdul Majid told The Daily Star that Border Guard Bangladesh informed him of such an incident and that he sent police force at the spot.
However, none of the officials of the Bangladesh border guards could be reached for a quote in this regard despite several attempts at the time.
Last December, Myanmar Navy opened fire on six Bangladeshi fishermen near St Martin's Island. Dhaka summoned Myanmar envoy and handed him a strongly worded protest note in this regard.