HC questions arrest of 4 BNP leaders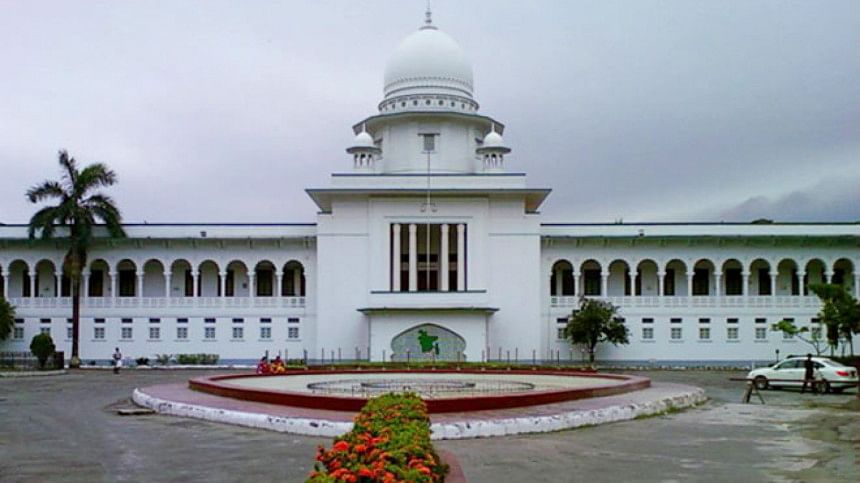 The arrest of four leaders of BNP and its student front Jatiyatabadi Chhatra Dal earlier last month during the party's peaceful demonstrations has been questioned by the High Court.
The court issued a rule asking the respondents to explain in four weeks why the arrest of Moazzem Hossain Alal, Shafiul Bari Babu, SM Mizanur Rahman and Zakir Hossain Milan, in a forceful manner, should not be declared illegal.
Among them, Milan died in police custody.
It also issued a rule why the authorities should not be directed to take departmental action against the law enforcers who detained the four leaders.
The home secretary, inspector general of police, commissioner of Dhaka metropolitan police and the deputy commissioner of Ramna zone have been made respondents.
The HC bench of Justice Moyeenul Islam Chowdhury and Justice MdAshraful Kamal came up with the rule following a writ petition filed by BNP's Vice Chairman Major (retd) Hafiz Uddin Ahmed challenging the legality of the arrest.
Alal, Babu, Mizan and Zakir were arrested from different places in Dhaka while they were attending political programs of BNP on February 24, March 6, March 8 and March 6 respectively, the writ petitioner said in the petition.
He also said in the petition the law enforcers arrested them in a forceful manner and in violation of the Supreme Court guidelines regarding the arrest.
Barrister Moudud Ahmed, who appeared for the petitioner, told reporters that Zakir Hossain Milan died after he was tortured in the custody.