Visa problem: Stuck pilgrims to go by 21 days
Says secretary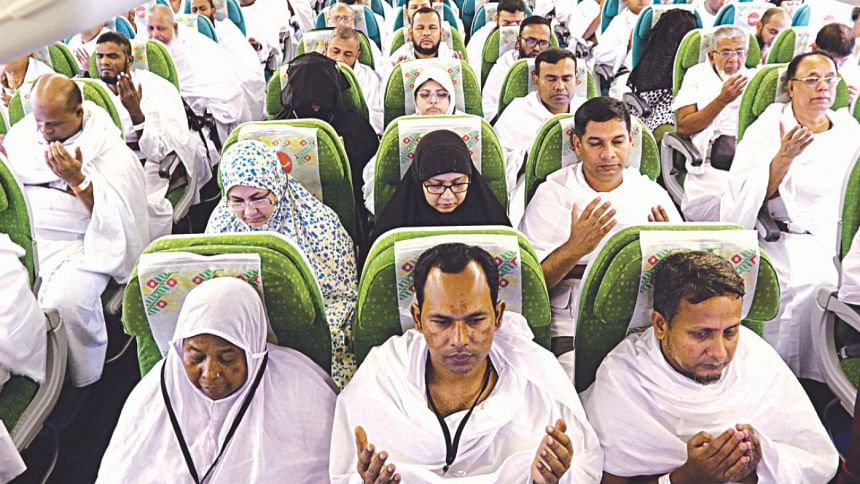 Religious Affairs secretary Abdul Jalil today said the hajj pilgrims who failed to go to Saudi Arabia due to visa complications will be able to fly in the next 21 days.
According to Hajj Councilor of Saudi Arabia, a total of 41,154 Bangladeshi pilgrims went to the country till this morning, he said.
Additional flights were arranged for the pilgrims who had missed previous flights, he added.
Regarding the extra charge of 2000 Riyals equivalent to Tk 44,000 for repeat pilgrims who had performed hajj in 2015, 2016, Jalil said the Saudi government imposed the extra charge for all countries across the globe.
He said they are trying to settle the issue.