16 hajj agencies fail to send any pilgrim: Menon
Vows stern action for negligence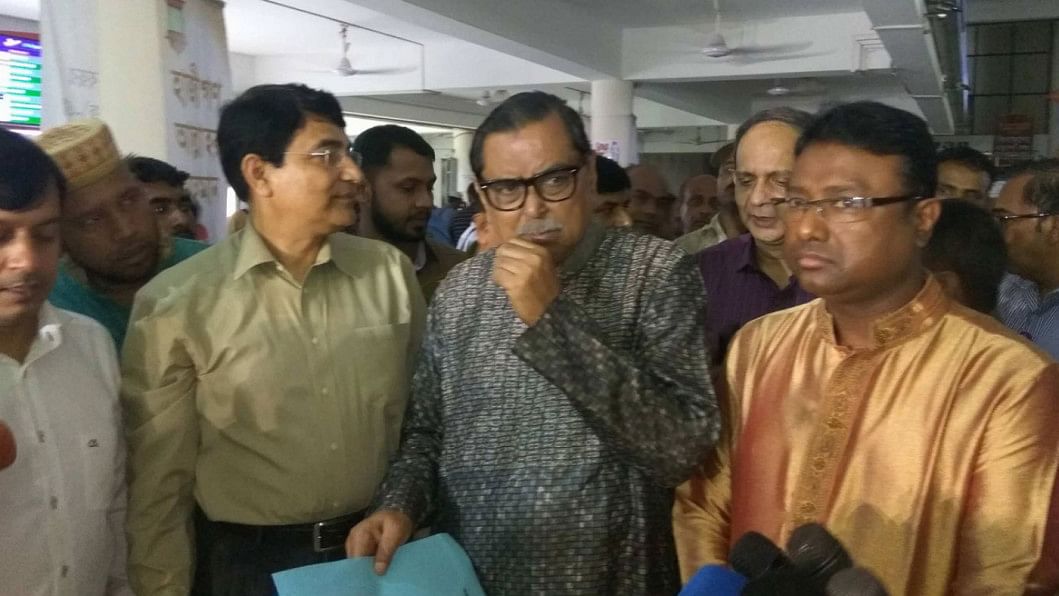 As many as 16 hajj agencies are yet to send a single pilgrim to Saudi Arabia despite getting visas of aspirant hajis for their "negligence", said Civil Aviation Minister Rashed Khan Menon.
The minister also said 15,000 intended hajis also did not get visas so far due to the irresponsibility of a section of hajj agencies.
He said this while talking to reporters at the Ashkona Hajj Camp office in Dhaka following a meeting with top officials of Biman Bangladesh Airlines at its Balaka office at city's Kurmitola.
Menon said stern actions will be taken against the hajj agencies who have failed to send pilgrims and ensure visas for hajj pilgrims.
- 16 hajj agencies fail to send a single pilgrim

- 15,000 hajis yet to get visas

- Govt to apply for extending pre-hajj flight deadline till Aug 28

- If necessary, flights of different routes to be scrapped
"We will not tolerate any hajj agencies that have showed negligence, non-cooperation and created obstacles in sending hajis to Saudi Arabia," he said.
He vowed to take legal actions against the responsible hajj agencies.
Menon informed reporters that Biman will apply to Saudi Arabia for extension of pre-hajj flight operation deadline from August 26 to August 28 to ensure sending all pilgrims.
"If necessary, Biman will cut a few number of flights or suspend its operation on different routes including Dubai, Kathmandu, Kuala Lumpur and Muscat," he added.